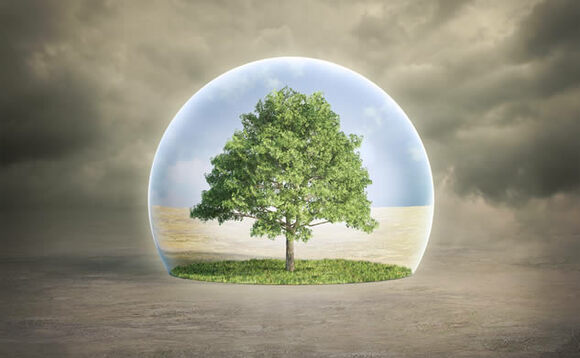 Despite continued strong growth in both supply of and demand for sustainable investment funds across Europe in the first half of 2019, the industry and investors still face a dilemma in the shape of incomplete and unclear information about just how individual collective investments are adopting ESG, according to a new report published by Morningstar.
The database and asset management provider notes in its report - European Sustainable Funds Landscape - that as of the end of June 2019, it identified 2,232 sustainable funds domiciled in Europe, defined as open ended and exchange traded funds that state they use ESG criteria or pursue a sustainability-related theme or seek measurable positive impact alongside financial return.
The report also outlines that some 168 new funds were launched as sustainable funds meeting the definition in the first half of the year, compared to 305 for all of 2018.
Assets of the funds identified reached €595bn, with inflows thorugh the first six months of the year hitting €36.9bn, which is not far off the total for 2018 of €38bn.
Passive funds have accounted for a quarter of new flows, with such funds now constituting 17.7% of the universe, up from 10% five years ago.
One trend noted is that the difference between tradtional and sustainable funds is becoming increasingly blurred, as more asset managers integrate ESG into their standard investment processes, as they actively engage with portfolio holdings, and screen out the most controversial companies from traditional investment universes, Morningstar stated, adding that as more conventional funds become 'sustainable' the expectation is that existing sustainable strategies may shift towards impact and thematic mandates.
This is also having an impact on the way that investors can understand the information about sustainable funds put before them, the report suggests: "The information provided in legal and marketing documents about how funds - both sustainable and traditional - use ESG is often incomplete and unclear. This, coupled with a lack of standardised language, makes it difficult to understand the extent to which funds adopt ESG. It also makes categorising and comparing strategies challenging."
Hortense Bioy, director of Passive Strategies and Sustainability Research for Morningstar in Europe said: "This report underscores the challenge of identifying and categorising sustainable funds. There is a distinct lack of information in prospectuses, factsheets, and Kiids. The language used in these documents is often unclear and lacks standardisation. Fund names cannot be relied upon in determining whether the underlying strategies incorporate ESG criteria and, if they do, to what extent. Some funds with key terms like 'ESG' or 'sustainable' in their names don't seem so different from the growing cohort of traditional funds that are now formally considering sustainability issues as part of their investment process, engaging with companies, and screening out the least ESG-compliant companies. Thus, the line between traditional and sustainable investments is becoming blurrier by the day."
To read the report click here: https://www.morningstar.com/en-uk/lp/sustainable-funds-landscape?utm_source=corp_comm&utm_medium=referral&utm_campaign=sustainable_funds_landscape&utm_content=press_release