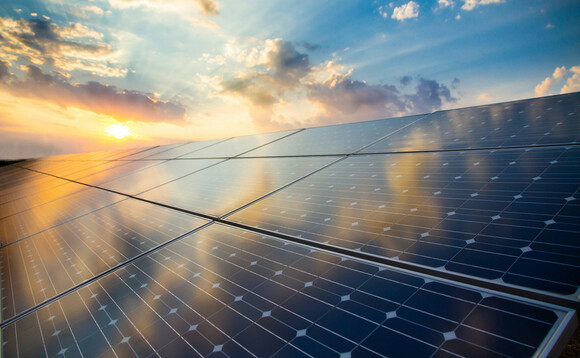 A new study commissioned by investment firm Aquila Capital, which specialises in alternative investments, shows that the average portfolio share of renewable energy infrastructure among institutional investors has increased from 2% in 2016 to currently 3.6%.
More than one in nine (12%) of surveyed institutional investors worldwide now holds between 10% and 15% of its assets in the renewable energy sector. Rising renewable energy allocations reflect the positive attitude of institutional investors to this asset class: three quarters (75%).
Investors indicate that they value the perspective of renewable energy infrastructure positively, which represents an increase of nine percentage points compared to 2016 (66%). By 2021, investors expect the strongest increase in the allocation of renewable energies in power generation from offshore wind energy, solar thermal energy and onshore wind energy.
The study by Aquila Capital analyses investors' key reasons for investing in renewable energy. Accordingly, for the majority (55%) of investors, the relevant factor is long-term positive and stable cash flow, followed by the possibility of geographical diversification and low correlation to other asset classes (35% each), inflation hedging (33%) and compliance with ethical standards (30%).
Nearly two-thirds (63%) of respondents identify regulatory risk as the biggest challenge affecting their decision to invest in renewable energy infrastructure. Further challenges, which are mentioned by a significantly smaller number of investors (37%), are political risks, the expiry of state subsidies and the development of electricity prices.
Susanne Wermter, head of Investment Management Energy & Infrastructure EMEA, Aquila Capital said: "Investors have steadily increased their portfolio share of renewable energy infrastructure in recent years. Given the positive view in our survey, we expect this trend to continue. In the context of growing fears of a global financial market correction, investments in renewable energies, where investors are focusing on more than ethical motives, remain highly attractive."