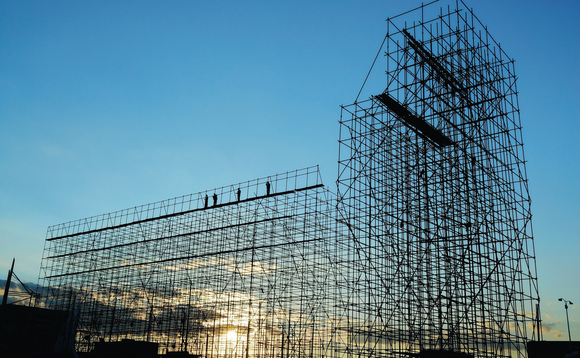 With Covid-19 spreading beyond China's borders, markets have recalibrated over concerns of a broader economic slowdown. Cohen & Steer research dicusses risks and positioning for real estate securities, preferred securities, listed infrastructure, resource equities and commodities.
Highlights
The issue: Anticipation of significant disruptions to travel, trade, manufacturing and confidence resulting from the Covid-19 outbreak are leading to assumptions of a potential global recession, causing markets to reprice asset values across the board.
Economic view: The impact of the virus will depend on the extent to which containment efforts and shocks to supply and demand disrupt economic activity. As the spread has expanded, we believe risks to growth have increased and we offer our view of three potential scenarios—but even in a worst-case scenario, which might trigger a global recession, we expect the recovery to be swift once normal activity resumes.
Asset class views: We believe real estate and infrastructure are positioned to defend relatively well, benefiting from contractual or high-quality cash flows and above-average dividend yields. Preferreds are likely to see limited impact, in our view, as issuers are generally less cyclical, and balance sheets for banks (the largest issuers of preferreds) are exceptionally strong. We see potential downside to energy prices due to the near-term demand shock, whereas base metals such as copper and zinc stand to benefit from China stabilization and fiscal stimulus. Importantly, sectors within these asset classes tend to perform very differently due to their distinct economic sensitivities.
Why markets are reacting
Just as Chinese authorities appeared to be gaining the upper hand on containing Covid-19, a spike in new cases in South Korea, Italy and the Middle East, along with the continued spread to other geographies, have triggered widespread concern of a global outbreak.
Federal and local governments have begun to take precautions, imposing travel restrictions, closing schools and preparing communities to manage the crisis. Meanwhile, many businesses, including Cohen & Steers, are restricting non-essential travel, while many conferences and other mass gatherings have been cancelled. These disruptions are leading to a wider range of economic expectations, causing markets to recalibrate in anticipation of a global slowdown.
Three scenarios for the Global Economy in 2020
The economic impact of the virus will depend on a) success of prevention efforts in limiting the spread, and b) the extent to which containment measures and shocks to supply and demand disrupt activity. Due to the significant uncertainty in these measures, we outline three scenarios:
Scenario A: Containment by the end of March. New global cases begin to fall by the end of March. Global growth takes a modest hit but recovers quickly.
Scenario B: Escalation into the second quarter. New cases continue to rise until May, disrupting activity both on the supply and demand side for several months before rebounding in the third quarter. Central banks respond with emergency interest-rate cuts and fiscal authorities begin easing measures. In the short term, the impact on growth could come close to the dot-com recession in 2000 but should not be as bad as the 2008-09 financial crisis, with a near-term impact on job growth and consumer confidence.
Scenario C: Global escalation and demand destruction. The virus continues to escalate into the third quarter across all major economies. Profits contract for a sustained period, the global unemployment rate rises, consumer confidence falls sharply and retail sales contract. Central banks coordinate monetary easing and provide liquidity to keep lending channels flowing. This could lead to a global recession (two quarters of negative growth) before rebounding in the fourth quarter.
Given our understanding of the virus and likely public health and economic measures, we believe Scenario B is the most likely outcome, with the potential for Scenario C. The positive news is that financial balances are generally healthy, monetary policy is loose, inflation is under control and there are no major inventory overhangs, which should help lift the economy in the recovery phase.
Moreover, we expect policymakers will be highly motivated to drive positive growth, and central banks have signalled they are ready to respond with appropriate easing measures in such a scenario. The Federal Reserve already lowered interest rates by 50 basis point on March 3rd—its first cut made between its scheduled meetings since 2008.
The implication is that once businesses resume activity, we would expect the economy to see a rapid, sharp recovery.
What does this mean for investors?
Expect low interest rates and low growth, if not outright contraction, into the second quarter— although there is some tail risk that it could be worse.
With some impact of damage to asset prices already done, we believe it may not be prudent to shift to an outright defensive stance at this point, but it makes sense to respect uncertainty and hedge tail risk for the most impacted industries or for companies with potentially weaker balance sheets.
The signals to shift to a more cyclical stance may include: a meaningful decline in the fatality rate in South Korea, Japan, Italy and other impacted countries; a slowdown in new cases; and a slowdown in spread to new countries.
Real estate
We believe real estate securities should generally perform relatively better in an uncertain economic environment, benefiting from relatively stable, lease-based cash flows and above-average dividend yields. Furthermore, REITs sell space not goods, so they are less likely to be affected by short-term shocks to the global supply chain.
Hotel, gaming and retail most vulnerable. Lodging and resorts stocks have been among the hardest hit year to date due to the likely substantial decline in tourism and corporate travel. We have been generally underweight these sectors globally, while in our U.S. portfolios, where we have been modestly overweight based on relative value, we are focused on companies with more domestic businesses that should be less affected by international travel restrictions. We believe retail is also at risk due to reduced consumption and supply disruptions in Asia apparel manufacturing, adding to existing pressures from the rise of e-commerce. Senior housing could also be negatively impacted by increased mortality rates of the elderly and reduced inflow due to possible quarantines. For European senior housing, long waiting lists suggest to us that demand should continue to outpace supply in the near term.
Housing and long-lease sectors less impacted. Rental housing, self storage, health care and net lease are likely more insulated, in our view, as demand tends to be relatively resilient and less dependent on global economic conditions.
Our positive view on secular themes remains intact. We believe cell towers should continue to see solid secular demand, although they could see some impact from slower decision making on capital spending. Data centers could see the pace of development slow if technology companies reduce spending in a pandemic scenario, although our long-term outlook remains very strong. Logistics remain attractive over the long run, in our view, although the sector could see pressure from supply- chain disruption, along with slower trade and manufacturing.
Asia Pacific markets seeing most immediate impact. Hong Kong, Japan, Singapore and Australia have experienced material impacts to their economies from trade disruptions with China. However, with recent reports suggesting China's outbreak is stabilizing, we believe developers stand to benefit from fiscal and monetary stimulus. We also believe the U.S. is relatively better positioned due to its relatively healthy economy and real estate fundamentals.
Preferred securities
We believe a virus outbreak is likely to have a modest direct effect on the credit fundamentals of preferred securities issuers because these companies tend not to be cyclical. At the margin, banks—the largest issuers of preferreds—could see weaker earnings due to low interest rates as well as increased loan losses. However, bank balance sheets are exceptionally strong, so credit fundamentals should remain sound.
Further easing measures. The Federal Reserve lowered interest rates by 50 basis points on March 3rd, and other central banks could follow. This will likely perpetuate the global search for yield, likely driving demand for higher-yielding securities, including preferreds.
Preferred yields attractive versus other markets: The forceful drop in interest rates globally has been driving strong demand for income. In recent days, however, we have seen income demand being overpowered by market fears, driving preferred credit spreads wider and, in our view, making preferreds appear attractive relative to other income investments, including corporate and municipal bonds.
Some market opportunities arising: With markets moving rapidly from day to day, we have been seeing good opportunities for active management in the global preferred investment space. As a general matter, we favour the securities of high-quality issuers and securities with high reset spreads that tend to hold value better in volatile markets.
Infrastructure & MLPs
Global listed infrastructure has historically been a defensive and often countercyclical asset class, benefiting from relatively predictable cash flows derived from assets that are often regulated or operate under long-term contracts or concession agreements. At the same time, some infrastructure sectors are on the front line of travel and trade impacts, so we are closely monitoring how companies in our investment universe are positioned.
Travel restrictions directly affecting transportation infrastructure. Companies with business in regions that have been most impacted, including China, Japan and Italy, are feeling the largest impact of falling activity and reduced travel. Airports, marine ports and toll roads have been most affected, particularly those that transport passengers to and from China. Other cyclical infrastructure subsectors such as freight rails could see a secondary impact from reduced economic activity.
China relief efforts could target infrastructure profits: We expect China's government to take significant measures to drive growth, including national service mandates on toll road, marine port and airport owners. For example, the government has temporarily suspended tolls on all roads, bridges and tunnels.
Rising midstream energy counterparty risk: Lower energy prices and an uncertain outlook are pressuring North American production growth and driving increased credit risk for counterparties of midstream companies, including master limited partnerships (MLPs). In addition, we expect the impact to China's economy may reduce demand for liquefied natural gas (LNG), keeping the market oversupplied. On a positive note, China recently reduced the 25% tariff on LNG imports to stimulate growth.
Natural resource equities and commodities
Resource-related investments, whether equities of natural resource businesses or commodity futures, have been directly affected by the slowdown in demand, particularly from China. However, we believe some markets are much better positioned to recover, while others may see relatively little impact.
Expect further oil price volatility with downside risk: China travel restrictions are significantly impacting oil consumption, which should lead to higher inventories through the first half of the year due to lost demand. We see a high likelihood that OPEC+ will cut production at its upcoming meeting to stabilize prices, which could be a near-term catalyst.
Base metals offer greater upside than energy: China represents about half of global demand for base metals, so shutting down trade activities and manufacturing has led to building inventories across the supply chain. Unlike in energy, however, we believe base metals can make up a large portion of lost demand once factories restart and China announces fiscal stimulus, especially if stimulus measures target autos and infrastructure spending. As a result, we see greater upside in the sector.
Precious metals: We expect gold to benefit in an uncertain economic environment due to safe haven buying and as a hedge against significant stimulus. A coordinated central bank response would also be supportive of gold, as would a weaker U.S. dollar.
Agriculture: Food consumption and production are not likely to be impacted significantly, in our view, so we anticipate agricultural businesses to experience a relatively modest direct impact.
Focus on the fundamentals
Historically, periods of stock market corrections (defined as when broad equities fell 10% or more) have largely been followed by outsized returns within six months after the trough. While it is difficult to identify the trough in these periods, we believe investors should remain grounded and focused on the fundamentals, not the headlines. We believe volatility may be elevated in the short term, but long-term economic and asset class fundamentals will be more important once we get past the next 3-6 months horizon.
To put the current market correction into context, the table below highlights asset class performance during past market corrections. Generally, many of the asset classes we focus on have fared well versus broader stocks and bonds.
Keep in mind as well that certain sectors within these asset classes may defend much better than others in a challenging economic environment, underscoring the importance of working with a skilled and well- resourced active manager. We are closely monitoring how Covid-19 and other global economic factors may impact the fundamentals of companies in our investment universe, and we will provide further updates as the situation evolves.
Real assets and preferred securities have fared well following corrections
Returns 6-months after trough date
Cause of the Correction

Peak Date

Trough Date

S&P 500

Selloff %

U.S.

Equities

U.S. REITs

Global Listed Infrastructure

MLPs

U.S.

Treasuries

U.S. Bonds

Preferred Securities

"Shocktober" Worldwide Stock Market Downturn

9/20/18

12/24/18

-19.4%

25.2%

22.2%

23.2%

21.6%

7.1%

6.1%

13.1%

Feb 2018 Correction

1/26/18

2/8/18

-10.1%

11.6%

16.1%

8.8%

12.0%

0.8%

0.5%

3.2%

"The Great Fall of China" Market Selloff

7/20/15

2/11/16

-13.0%

20.8%

29.0%

24.0%

59.8%

1.4%

3.3%

11.6%

European Sovereign Debt Crisis

4/29/11

10/3/11

-18.6%

30.1%

34.0%

17.2%

22.6%

-1.8%

0.7%

10.6%

Flash Crash

4/23/10

7/2/10

-15.6%

24.2%

23.9%

20.8%

22.5%

0.2%

1.2%

8.2%

Global Financial Crisis

10/9/07

3/9/09

-55.3%

52.0%

78.3%

42.8%

49.3%

-1.5%

5.8%

107.6%

Average

27.3%

33.9%

22.8%

31.3%

1.0%

2.9%

25.7%
At February 28, 2020. Source: Bloomberg, Cohen & Steers.
Data quoted represents past performance, which is no guarantee of future results. An investor cannot invest directly in an index and index performance does not reflect the deduction of any fees, expenses or taxes. U.S. Equities: S&P 500 Index. U.S. REITs: FTSE Nareit All Equity REITs Index. Global Listed Infrastructure: Dow Jones Brookfield Global Infrastructure Index. MLPs: Alerian MLP Index. U.S. Treasuries: ICE BofA U.S. Treasury 7-10 Year Treasury Index. U.S. Bonds: Bloomberg Barclays U.S. Aggregate Bond Index. Preferred Securities: ICE BofA Fixed Rate Preferred Securities Index see pages 6-7 for index definitions and additional disclosures