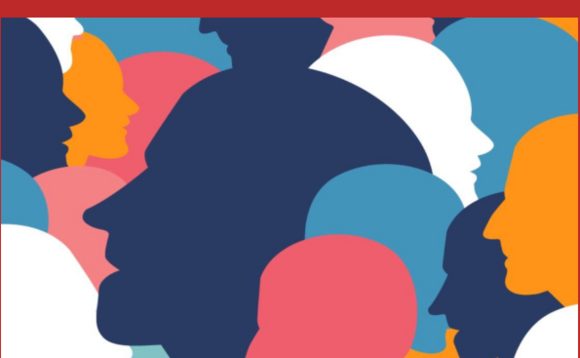 Our latest River Partnership report, Diversity in Investment Management, explores the increasing importance of Diversity & Inclusion (D&I) as a critical corporate policy shaping the present and future state of the investment management market and the significant statistical challenges of meeting D&I targets. River has analysed research assignment and leadership search project data gathered over four years. Working with our clients, we have probed into their policy details and interviewed expert leaders with the intention to deliver useful and actionable insights for leaders to create change.
Why is diversity is better for business
There is a wealth of reports that have found that greater D&I provides greater returns, with examples of rising numbers of diverse senior executive appointments correlating with rising financial performance. Not only does D&I lead to greater financial returns for organisations, but diverse teams facilitate a feeling of inclusion where employees are able to reach their full potential. This leads to better performance, productivity, decision making and ultimately better business outcomes.
Our interviewees cited dozens of reports and studies that support these performance claims with one D&I leader adding, "the evidence also shows that teams where individual members have stated their opinions are valued are financially more successful."
Current challenges
The investment market is seen as being behind the other industries in D&I policy implementation, and even with pressure from regulators, clients and employees it is still felt that progress thus far has been poor. River's research into investment market diversity also supports this assertion. The UK market is improving, but far from hitting the modest target of 33% women holding board positions. Research shows there is higher female representation in pension funds than in asset management and that the lowest representation is among Private Equity, Venture Capital and Hedge Funds.
Perception of diversity is a common challenge sited during our interviews with unconscious and conscious bias impacting on the behaviour of both men and women in the industry. This problem is compounded by geo-political trends of retrenchment and nationalism that are seen to create a closed mindedness that makes bias correction even more difficult. A common misconception among the white male majority was that diversity policies seek to dilute talent pools and so undermine performance.
However, workplace behaviour can be changed by altering organisational structures and incentive plans. Contrary to popular perception, diversity advocates are not seeking to overhaul the rules. Our study showed they were simply seeking a fairer application of these rules.
Taking D&I policy a step further - diversity of thought
We discovered a theme in our research around broadening D&I from the narrow focus of gender and ethnicity. D&I policy objectives and the beneficial outcomes they seek can be achieved by a greater focus on diversity of thought, or cognitive diversity, which is for many the underlying key to sustainable diversity success.
Ultimately, people with different genders and ethnicity should provide diversity benefits but assembling the best and brightest from all walks of life, with their different starting points and challenging perspectives, will provide far greater diversity benefits.
Currently gender and ethnicity diversity are easier to quantify, therefore providing a richer vein of research, but ultimately policies and leaders that find a way to accurately measure and improve diversity of thought will be at the vanguard of the D&I movement.
River Recommendations
Threaded into D&I policy, the expectation should be clear that all employees must deliver value and perform. Understanding how to maximise the value from all employees with their different backgrounds and perspectives is really the key to a successfully implemented D&I policy.
River Partnership's successful delivery of critical leadership hiring across the investment space has enabled us to assess a variety of best practice principals. Conducting over 40 expert interviews for this paper we asked leaders to outline the most impressive policies and ideas, including:
- Identifying and attracting diverse talent and understanding where the talent exists.
- Creating a culture of inclusiveness, starting with the tone from the top and fostering a culture of psychological safety where people can speak up.
- Building a flexible workforce, based on the understanding that understanding that every single person in the organisation deserves the same consideration and flexible work policies.
- Measuring change: 'what gets measured, gets done.'
- Making D&I a strategic priority and an irrevocable part of the agenda.
The key to building a high performing, future-proof investment management organisation lies in hiring and promoting inclusive leaders who understand the value that different thinkers bring to the table. Leaders should focus on creating a learning culture where people feel accepted, are comfortable contributing ideas, and actively seek to learn from each other.
Promoting D&I in the workplace is a constant work-in-progress and should be maintained, nurtured and evolved to guarantee effectiveness. Empathetic leadership is key to this transformation. For real change to happen, every leader needs to buy into the value of belonging - both intellectually and emotionally.
For more information on this topic, read our latest white paper Diversity in Investment Management. Every single research assignment and leadership search project River Partnership have been engaged on since 2016 has had a significant focus on diversity allowing our firm to build a considerable amount of data on diversity metrics. We have analysed this body of research and added to it by reaching out to our network and probing into their policy details.
To view the Diversity in Investment Management pdf click on the image below: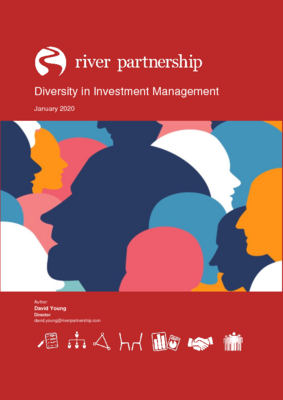 Jamie Stokes, is partner, Global Client Development and David Young, director leading Governance, Risk Management, Compliance and RegTech teams globally at The River Partnership