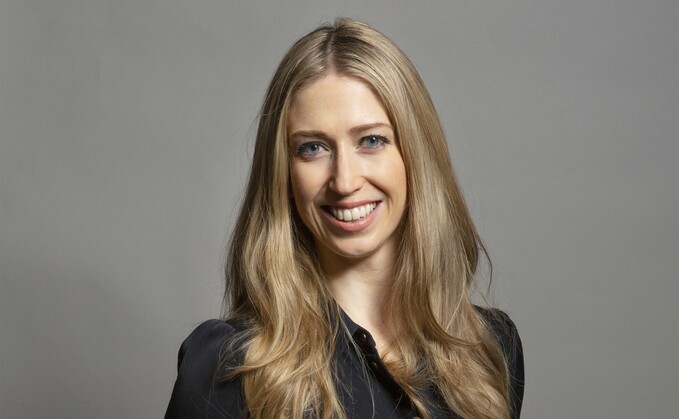 Paul Maynard, the MP for Blackpool North and Cleveleys has been appointed parliamentary under-secretary at the Department for Work and Pensions (DWP).
Maynard has previously been a government whip and minister at both the Department for Transport and the Ministry of Justice.
It is not yet clear if Maynard will take on the pensions brief at the DWP, after prime minister Rishi Sunak yesterday promoted Laura Trott to the position of Chief Secretary to the Treasury.
The moves comes as part of a government reshuffle following the sacking of home secretary Suella Braverman on 13 November. James Cleverly has since been announced as her replacement as home secretary, with former prime minister David Cameron replacing Cleverly as foreign secretary.
Laura Trott - the MP for Sevenoaks - was appointed as a parliamentary under-secretary at the Department for Work and Pensions (DWP) on 27 October 2022, with the DWP confirming her role as pensions minister on 7 November 2022.
During her time at the DWP, Trott has overseen a raft of pension consultations and legislation - including an auto-enrolment extension bill, the Pensions (Extension of Automatic Enrolment) (No. 2) Bill, which received Royal Assent in September; and the raft of consultation responses and launches as part of the Mansion House Reforms in July.
Trott took over as pensions minister from Alex Burghart who was moved from the minister for pensions and growth post to the Cabinet Office during prime minister Rishi Sunak's reshuffle last October.
Reaction
Pensions and Lifetime Savings Association director of policy and advocacy Nigel Peaple commented on Trott's departure. He said: "Laura Trott made a very substantial impact as pensions minister despite only being in the role for a little over a year.
"Her support for the recent Private Members bill paving the way for automatic enrolment to apply from the first pound of earnings and to lower the starting age from 22 to 18, once implemented, will improve the retirements of millions of savers. Her proposals to require more support from pension schemes for defined contribution members at retirement will also have a lasting impact, provided it is followed through. And, of course, she has also done a great deal of thinking with her DWP team on the future direction of the pensions landscape which, depending on the views of whoever succeeds her, may also have a lasting legacy."
Aegon UK head of pensions Kate Smith agreed. She said: "[Trott] packed a lot into a relatively short time in her ambition to deliver 'fairer, more predictable and better run pensions'. This included the value for money framework, small pots work and collective defined contribution pension schemes, and the drive towards scheme consolidation, with fewer larger pension schemes. Many of these initiatives have been intertwined with the Chancellor's interest in encouraging pension schemes to invest in private equity to boost economic growth."
Despite this, Smith said much of this was still a "work in progress".
She said: "Although an ambitious agenda, much of this is still 'work in progress' and with no Pensions Bill included in the King's Speech, or in sight, it means delivering these initiatives could be some years off."
Smith added that developments to AE had progressed during Trott's tenure, but rather than coming from her department, these were initiated as a private member's bill by Jonathan Gullis MP - noting we were still waiting on the consultation setting out how and when the reforms will be implemented.
But she said there were areas where Trott had made a difference. She explained: "One area where Trott has made a difference, and delivered, has been to define and publish the first official statistics showing the gender pensions gap, shining a light on the difference between male and female private pensions wealth. This will allow the government, and employers, to monitor the impact of policies and the wider economic pressures on the gender pensions gap, hopefully helping to develop solutions to narrow the gap."