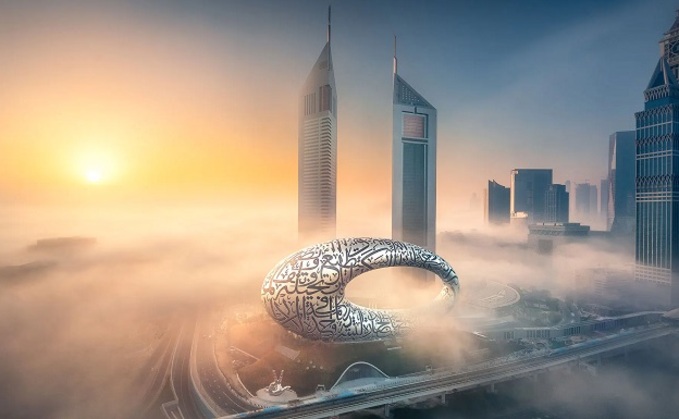 The panel session for the II Middle East Forum is set with questions relating to the importance of financial services education, the threats and opportunities of AI, the rise of sustainable investing in the region and regulatory changes and industry consolidation all on the agenda.
The II Middle East Forum takes place in Dubai next Wednesday morning (September 27) at the Marquis Marriott Hotel in Business Bay.
Featuring a cross section of advisers and providers the panel is always a key part of this event and this year will feature a series of pre-prepared questions and questions from the floor from delegates.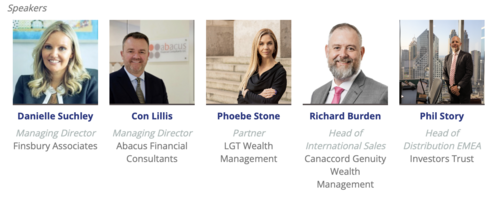 This year's event - the fifth annual II Middle East Forum 2023, is almost at capacity. Those that wish to attend should register here to grab a slot before the event is at capacity.
In this latest series of regional adviser panel sessions II brings together some of the industry's key players from the advice and brokerage world and key product providers to answer questions.
Panellists, pictured above, are: Danielle Suchley, Managing Director, Finsbury Associates; Con Lillis, Managing Director, Abacus Financial Consultants; Phoebe Stone, Partner, LGT Wealth Management; Richard Burden, Head of International Sales, Canaccord Genuity Wealth Management and Phil Story, Head of Distribution EMEA, Investors Trust.
We are also delighted to welcome Walter Jopp, Chief Executive Officer at SALAMA - Islamic Arab Insurance Co, who will also be attending the event and will take part in the Q&A.
II Publisher Gary Robinson, pictured left, said: "The future look of advice and product delivery as well as the threats (and opportunities) that arise from regulatory change
and industry consolidation are common themes at these sessions. But this year the themes are broadening with many keen to explore how AI is developing opportunities and possible threats on many companies' minds.
"With Shariah investing a big part of this region for many years, it was interesting to see how sustainable investing has taken longer to take off in the Middle East than some other regions. But there are signs that is becoming more and more commonplace and part of an adviser's toolkit."
Those that wish to attend should register here to ensure that they grab a place in time.