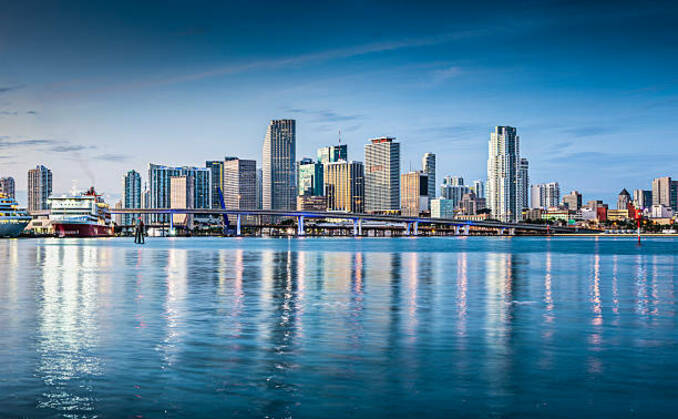 The anticipation is hotting up for the International Investment Latin America Forum 2023 - on Thursday September 14, at the EAST Hotel, Miami - with just a handful of free delegate places left.
As a preview of the event we are looking at each of the sessions in the coming two weeks and today focus in on Hansard. Presented by Michael Wrigley, Head of Sales - Latin America, Hansard the session is entitled: LatAm Adviser Pulse Survey
Following on from a very successful presentation at the 2022 event, Wrigley will be presenting the findings of an extensive survey conducted with event delegates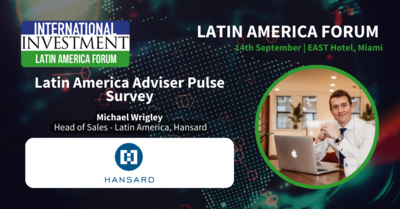 advisers across Latin America during July & August, sharing an "insightful analysis of the 'pulse' of the region now, & into the future".
With a keen focus on New Business generation ideas, target expectations & ambitions, our survey findings will also delve into the shared challenges that advisers across the region face in driving their business forward into 2024, while looking back at how the responses compare to the results of the same, popular survey in 2022.
According to his presenter profile on the II Lat Am Forum website Wrigley, pictured left, has worked in the offshore life assurance industry for over 25 years. Starting his journey on the Isle of Man with Royal Skandia, his "commitment to great service and his ability to build relationships with advisers globally" enabled him to quickly transition into sales.
This lead him to Hong Kong and Singapore to continue his work with Royal Skandia, Zurich International, Standard Life and in the last 8 years Hansard Worldwide, where he continues to be "committed to providing great service and to developing the Hansard proposition throughout Latin America"
There are just a few places left for free delegate entry to this year's II Lat Am Forum 2023 event, which takes place at the EAST hotel in Miami on Thursday September 14, 2023. Click here to apply to register.
.