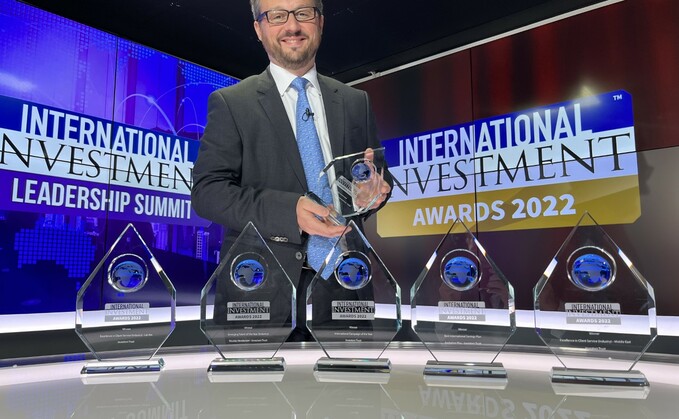 The deadline for entries for the 24th Annual International Investment awards is just one week away.
The II Awards are the longest running event of their kind and have been described by many as the 'Oscars' of the international financial services world.
There are more than 30 categories covering the full spectrum of the industry from saving and pensions to fintech and from adviser best practice to private banking, trusts and investments. The majority of the awards are decided via submitted entries and selected by our panel of expert judges, with some once again also including an additional readers' vote element.
This year we have introduced some new categories including:
The awards ceremony will premier to our global audience on the 12th October 2023.
Among the biggest winner's last year were IFGL/RL360, Canada Life, Evelyn Partners, Hansard, Holborn Assets, Hoxton, UAP Group and Investors Trust (pictured above is Investors Trust's Ariel Amigo pictured with the company's trophy haul after last year's II Awards).
Remember that you have to be in it to win it! Don't miss out.
DEADLINE: 11TH AUGUST 2023