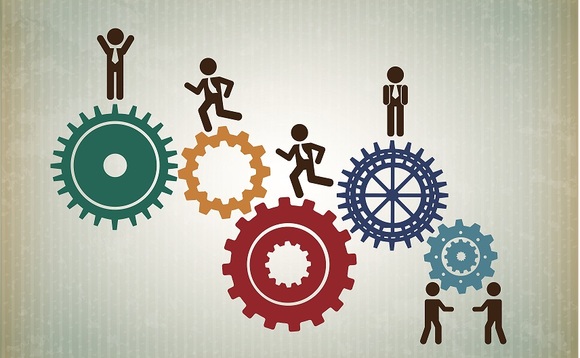 Vistra
Vistra, a leading provider of expert advisory and administrative support to Fund, Corporate, Capital Market and Private Wealth clients, has announced the appointment of Antonio Soler as its new managing director and head of US corporate services.
In this role, Soler will lead the US Corporate business, overseeing the commercial growth, operations and service delivery, onboarding, and advisory services for US corporate clients.
"US Corporate business is one of the largest businesses for Vistra and we continue to invest in it to ensure our clients achieve their business ambitions," said William Douglas, chief commercial officer, Vistra.
Credit Suisse
Credit Suisse has promoted Dominique Boer to Singapore market group head, reporting to Jin Yee Young, market group head Singapore, Malaysia and South Asia Switzerland markets.
Boer is a 30-year banking veteran - including 17 years in wealth management - who joined Credit Suisse in 2015 as a market leader for Singapore before expanding her role to deputy group head of the market in 2016.
Previously, she also worked with Standard Chartered covering Southeast Asia and Greater China markets.
Pacific Asset Management
Pacific Asset Management (PAM) has appointed Dani Saurymper from AXA IM. He will join PAM in July and will be based in PAM's new offices at 1 Portland Place, London.
Saurymper is currently portfolio manager for the AXA Framlington Longevity Economy Fund and research lead for Health/Ageing and Lifestyle at AXA IM Framlington Equities.
He is also portfolio manager of the AXA Framlington Health Fund and has 20 years' experience in the Healthcare sector.
He joined AXA IM in April 2015 from Barclays Capital where he had worked as a senior equity research analyst covering European healthcare. Prior to this he covered global healthcare at Nomura as a sector specialist and spent nine years as senior pharmaceutical analyst at Goldman Sachs, specialising in European Pharmaceuticals.
It is anticipated that Pacific Asset Management will launch a new fund for Dani to manage in due course.
Matthew Lamb, CEO, Pacific Asset Management, said: "We have built from scratch a technologically advanced fund management business with a supportive framework which allows our fund managers to follow their conviction and invest where they see the greatest opportunity.
"We look forward to welcoming Dani and building his team to support an exciting new global equity proposition at Pacific Asset Management."

Jupiter
Jupiter has expanded its investment management team with four new managers appointed across a range of products.
Sohil Chotai, who joined the firm in 2019, has been promoted to co-manager of the Jupiter European Special Situations fund alongside Mark Nichols, who will continue to manage the fund alongside his role as co-head of European equities.
David Cameron-Mowat, who joined the firm in 2020 as a result of its acquisition of Merian Global Investors, will move to lead manager of the Jupiter UK Smaller Companies Focus fund, which he has served as deputy on until now.
He will remain deputy of the Jupiter UK Smaller Companies fund, while Nick Williamson will move to focus exclusively on Chrysalis Investments.
Hilary Blandy, who joined the firm in 2012, has been promoted to lead manager of the Jupiter Monthly Income Bond fund, which she has co-managed since September 2020.
She will remain a senior credit analyst on Jupiter's global flexible bond strategy and continue to manage a "key component" of the multi asset strategy's fixed income allocation.
Reza Karim, who joined the firm in 2017, has been promoted to fund manager within Jupiter's emerging market debt team.
Artemis
Artemis Investment Management has announced that Rosalie Brown will be joining them in July 2021 as a sales director, strategic alliances, reporting to Adam Gent, head of intermediated sales.

Brown comes from Allianz Global Investors, where since 2013 she has been a director, business development, UK retail and wholesale. Rosalie started her career in sales with Scottish Widows in 2004, before spending over five years in a sales role at Old Mutual.
Gent said: "We are delighted to have attracted someone of Rosalie's experience, reputation and talent. She will help us build on our offering to clients as we continue to deliver differentiated, active investment management components and solutions."

Berkshire Hathaway
Veteran investor Warren Buffett has named Berkshire Hathaway's vice-chairman Greg Abel as his successor for the top job.
Abel has served as vice-chairman since 2018, overseeing the firm's non-insurance business.
HANetf
HANetf, Europe's first full services 'white label' UCITS ETF issuer, announcing it has appointed new hires in its sales, marketing and product teams.
Simon Dale joins HANetf as Head of Sales. He will be responsible for the company sales strategy across Europe, and its implementation. In particular, he will focus on helping HANetf grow its active ETF offering and further automating the sales process.
He previously held senior sales and business development roles at several asset management companies including heads of Sales at Woodford Investment Management, Matthews Asia and Invesco.
He has nearly 30 years' distribution experience and will add significantly to the HANetf distribution and leadership team. He will also become a member of the firm's executive team.
Liam Wyatt also joins as content manager and investment writer, and Ramon Williams as Operations Analyst.
Russell Investments
Russell Investments, a global investment solutions firm, today announced that Kate El-Hillow has joined as global chief investment officer and Kevin Klingert has been hired as president.
El-Hillow, who held several senior investment leadership roles at Goldman Sachs Asset Management, brings vast expertise in portfolio management, trading, outsourced CIO and multi-asset investment solutions.
Klingert comes to Russell Investments with extensive industry experience, with an emphasis on managing global operations and distribution. He has held leadership roles at Morgan Stanley Investment Management and BlackRock. Both El-Hillow and Klingert will serve on Russell Investments' executive committee and report to Chairman and CEO Michelle Seitz.
"Kate and Kevin join us at a critical time, as asset owners increasingly look to partner with solutions providers that deliver highly customised investment strategies tailored to specific outcomes," said Seitz.