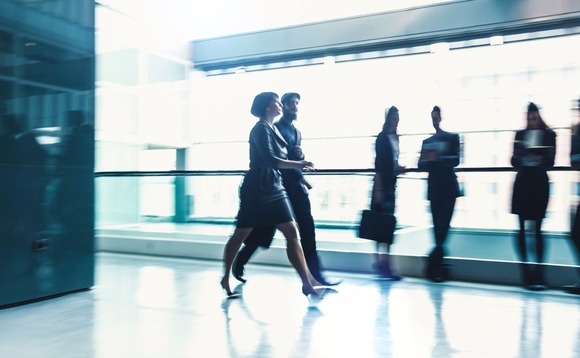 Data and technology provider FE fundinfo has named former head of BlackRock's EMEA business David Blumer as chairman, amid the appointment of Hamish Purdey as the firm's new CEO.
A member of BlackRock's global executive committee, Blumer will stay on as chair of the firm's Swiss business.
Blumer, who has previously served as CEO of Credit Suisse Asset Management and CIO of Swiss RE, headed up BlackRock's EMEA business before taking on the leadership of the asset management giant's alternatives wing in September 2017 amid a raft of senior changes.
Meanwhile, FE fundinfo's new CEO Purdey was previously CEO of Intelliflo, a supplier of specialist online software for financial advisers. Purdey, who has also served as CEO of FFastFill, which services the global capital market industry, will join in March
The changes will see FE fundinfo's executive chairman Peter Little remain on the board as a special adviser and senior independent director.
The firm said its appointment of Blumer and Purdey would "further strengthen the leadership team, following the full integration of FE, fundinfo and F2C" during 2019.
Little added that Purdey's "track record of growing innovative financial technology businesses" combined with Blumer's "long-standing experience in the fund management industry" will "prove to be formidable".
Commenting on his new role, Blumer said: "Transparency, accuracy and timeliness of data is a huge theme in the global asset management industry today and technology providers are offering solutions to satisfy this demand. FE fundinfo's ability to connect and innovate is highly relevant for the many clients that they support to drive better investment decisions.
"Hamish and I will work hard with the rest of the FE fundinfo team to continue to provide fund distributors, fund managers and financial advisers with the very latest and most accurate data."
JPMAM hires BlackRock multi-asset strategist
Purdey added: "Together with David and the rest of the FE fundinfo team, we will continue to move forward as a single business, with international reach, greater scale, innovative and market-leading products. We will continue our focus on operational excellence and the highest quality service."