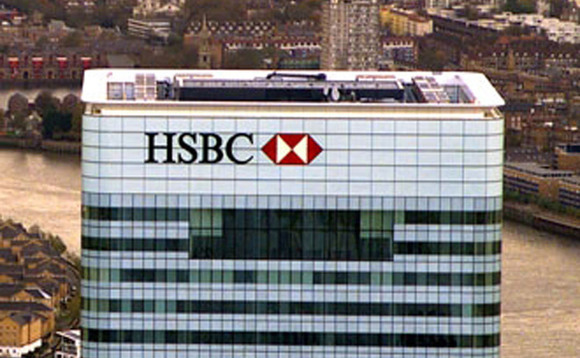 Staff at HSBC's investment bank are braced for "the worst", as the group is set to confirm the axing of around 10,000 staff across its global operations when it reveals its annual results on Tuesday.
The radical overhaul of the bank is meant to address ongoing underperformance in several of its largest units and is expected to include withdrawals from businesses, another reshuffle of senior management, a surprise new chief executive as well as the creation of a 'bad bank' to house billions of dollars of unwanted assets and businesses.
Efforts to sell HSBC's French retail business are progressing, and an overhaul of the underperforming US business is underway. A reduction in exposure to countries ranging from Turkey and Greece to Oman is also expected.
The current strategy is in no man's land"
The staff cull will be on top of the job losses the banking giant announced last autumn, and are likely to include around 1,000 people leaving the UK business. Some of the bank's highest paid executives will be among those losing their jobs as part of the major restructuring effort to be revealed by interim chief executive Noel Quinn.
"The current strategy is in no man's land," Lutz Roehmeyer, chief investment officer at Capitulum Asset Management in Berlin told Bloomberg, which holds HSBC shares and has been cutting its exposure. "HSBC should stop being so prudent, take risk and expand - or otherwise shrink, and shrink fast."
The latest job losses will mean HSBC would have announced cuts to its workforce of almost 25,000 in less than a year.
Final details of the plan will be announced on Tuesday alongside the group's full-year earnings, with its European investment bank — and particularly its trading division — expected to be hit hard.
Presenting poor third-quarter results last October, HSBC's interim chief executive Noel Quinn promised to remodel the bank by shifting capital to higher-growth businesses, having described the performance in some areas as "not acceptable".
HSBC is forecast to report an adjusted pre-tax profit of $21.8bn for the full year, according to the company-compiled estimate of 18 analysts.
Subscribe to International Investment's free, twice-daily, newsletter