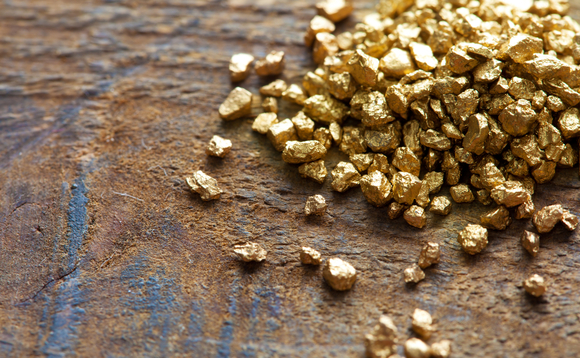 The Royal Mint is launching a physical gold backed exchange traded commodity, which will list on the London Stock Exchange and offer investors a way to track the price of gold.
The Royal Mint Physical Gold Securities ETC (RMAU) has been developed by HANetf, which will issue, manage and distribute the fund.
The world's largest export mind, the Royal Mint creates coins, medals and gifts. It is a government owned company that is "committed to providing a financial return to the UK government in line with agreed targets". The issue of an ETC is part of an ongoing focus to "diversify the company's portfolio in line with evolving consumer needs."
The ETC is 100% backed by London Bullion Market Association good delivery bars. The physical gold wlil be held at the Royal Mint's vault, as distinct from other physical gold backed ETCs, which store their gold at commercial banks. Th ETC securitis can be redeemed in exchange for physical gold bars and coins, with delivery and storage provided by the Royal Mint.
Anne Jessopp, CEO of the Royal Mint, said: "This launch is a significant milestone for the Royal Mint as we look to the future and diversify our business for the 21st Century. Today we are building on our 1,100 years of heritage and reputation for trust and security to expand into new ventures with the launch of our first ever listed financial product, becoming the first Sovereign mint in Europe to do so."
"Our precious metals business has gone from strength to strength since its launch five years ago, and the launch of this gold backed ETC further builds on our existing range of Mint precious metal products."
Jatin Patel, head of Wealth Management at the Royal Mint, said: "Gold continues to be recognised as the world's leading means of trading and storing wealth. As one of the UK's most trusted organisations, we are excited to be able to offer investors yet another way of gaining exposure to gold whilst having the confidence that it is safely stored in our vault."