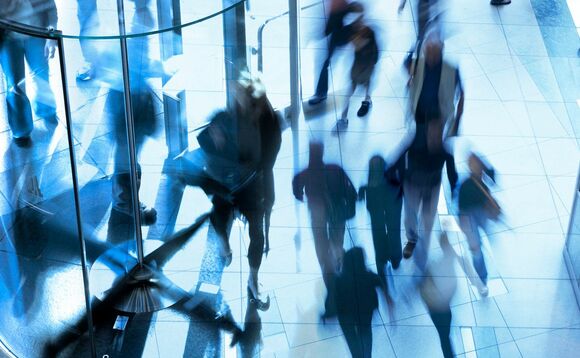 Square Mile
Square Mile Investment Consulting and Research has appointed Tony Stenning as a non-executive director while commercial director Steve Kenny has joined the board as executive director as the firm looks to fulfill its growth ambitions.
Stenning was appointed chair of Link Fund Solutions in October 2019 and also chairs its risk and value assessment committees. In addition Stenning is chair of The Investing and Savings Alliance (TISA), chair of the IA Sectors Committee, a non-executive director of Cately Lakeman May and a senior adviser to Neuberger Berman.
BMO Global
BMO Global Asset Management has appointed Nora O'Mahony as head of product, EMEA, in an effort to regionalise its product structure.
O'Mahony, who will be based in London, joins BMO GAM from Fidante Partners, where she was head of product development. She has previously worked for Citi, as head of product strategy, and GAM, as head of global product and fund development.
Architas
Architas has appointed Matthieu André as its new chief executive, as Hans Georgeson has decided to leave the group after a decade to pursue other opportunities outside the AXA Group.
André has more than 20 years of international experience in the industry. He joined AXA in 1995 as financial controller and has held various senior roles in the company through the years. Prior to joining AXA, André had spent most of his career as a consultant at Ernst & Young specialized in the financial service sector.
James Hambro & Partners
James Hambro & Partners (JH&P) has poached two investment managers from Aberdeen Standard Capital to set up a new office in Leeds. Aidan Butler was head of the nine-strong Aberdeen Standard team in Leeds and will take charge of the new JH&P Leeds city-centre office when he joins the firm in February.
His colleague Ed Marsden has already started at the firm.
Kames Capital
Kames Capital has appointed Alex Beck as business development manager for the UK wholesale distribution team. Based in London, Beck will manage accounts in the south east of England, covering wealth managers, financial advisers, fund of funds, family offices, fund platforms and banks.
Beck, who will report to head of sales Mark Savage, joins from Oxford Capital where he was a senior manager responsible for promoting the firm's Enterprise Investment Scheme to IFAs, DFMs and family offices.
Brewin Dolphin
Brewin Dolphin chief executive David Nicol is to retire after eight years with the wealth manager and will be replaced by Robin Beer. Beer is currently responsible for Brewin Dolphin's intermediaries, charity, professional services and digital businesses.
Nicol will step down on 14 June and remain with the group during a transition period until 29 July.
MSCI
MSCI, a leading provider of critical decision support tools and services for the global investment community, announced that Paula Volent and Sandy C. Rattray have been appointed to serve as independent directors of MSCI's Board of Directors. Their appointments will be effective February 26, 2020 and will increase the Board from ten to twelve directors.
Volent is currently the senior vice president for Investments and chief investment officer at Bowdoin College, a role she has held since 2006. Rattray is currently the chief investment officer of Man Group, a position he has held since 2017. He previously served as CEO of Man AHL from 2013 to 2017, and CIO of Man Systematic Strategies from 2010 to 2013.
The Fry Group
The Fry Group, the global financial advisory group specialising in working with British people in the UK and around the world, has expanded its Middle East team with the appointment of George Howard as Chartered Financial Planner.
Howard joins the team with more than 30 years experience of financial planning and private banking gained during a successful career in London. Before joining The Fry Group, she worked with UBS and Barclays Wealth, as well as spending 24 years with Lloyds Banking Group.
Howard brings not only her experience of financial planning to the region, but also a unique dynamic: she will be one of only a handful of female Chartered Financial Planners in the Middle East.
Stuart McCulloch, market head, Middle East, The Fry Group, said: "We are delighted to add George to our growing team. She joins us at an exciting time as we were recently awarded Best Adviser Firm - Middle East at the International Adviser Awards. This international recognition, coming within a year of the office opening, demonstrates our commitment to the region and our focus on continuing to expand to meet the needs of our growing client base."
Mashreq
Mashreq, one of the leading financial institutions in the UAE, has appointed Tarek El Nahas as its new head of International Banking Group.
Tarek spent 25 years at Citibank, most recently as the head of Corporate and Investment Banking for North Africa, Egypt and Levant, managing teams across 6 countries in the MENA region. He has a BA in economics and political science from the American University in Cairo and a MSc in economics from the London School of Economics.
Subscribe to International Investment's free, twice-daily, newsletter