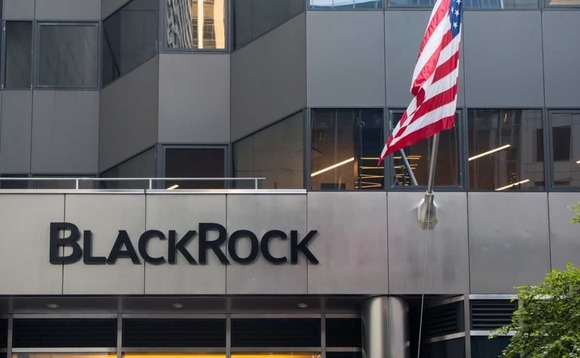 BlackRock has joined Climate Action 100+, the world's largest group of investors by assets pressuring companies to act on climate change.
The move follows criticisms that the world's largest investor was undermining action addressing the climate crisis.
"We believe evidence of the impact of climate risk on investment portfolios is building rapidly and we are accelerating our engagement with companies on this critical issue," a BlackRock spokesperson told the WSJ.
Sustainable investing will be a core component for how everyone invests in the future"
Launched in 2017, Climate Action 100+ is a group of more than 370 institutional investors, including the money management arms of HSBC and UBS, that now represents around $41trn in assets thanks to BlackRock's membership, up from $35trn.
The group pressures fossil fuel producers and other companies responsible for two-thirds of annual global industrial emissions to show how they will reduce carbon dioxide pollution. It has successfully pressured oil giants Royal Dutch Shell and BP to set targets to reduce emissions and disclose more data.
BlackRock, which manages assets worth $6.9trn including major oil producers such as BP, Shell and Exxon Mobil, has faced a mounting backlash for actions that activists said were preventing oil companies from being held to account. BlackRock has directly voted against multiple shareholder resolutions brought by Climate Action 100+.
Ceres, a nonprofit that organizes investors on climate change, ranked BlackRock 43 of 48 among asset managers when it comes to backing climate-related shareholder resolutions at companies.
Last year, a report from the Institute for Energy Economics and Financial Analysis estimated that BlackRock has lost investors $90bn over the past decade due to poor performing investments in fossil fuel companies.
Fiona Reynolds, the chief executive of Principles for Responsible Investment (PRI), a UN-backed investment group, said: "In joining CA100+, BlackRock is responding to the demands of its asset-owner clients and other groups globally that they take meaningful action to address climate change."
BlackRock chairman and CEO Larry Fink in an annual letter released more than a year ago shook up the sustainable investment world with an explicit declaration that asset managers could and should enjoin conscientious market choices and a focus on returns, and no longer consider one exclusive of the other.
"Sustainable investing will be a core component for how everyone invests in the future," Fink wrote then.
BlackRock has previously argued that its influence is better used in engaging with company managers over environmental issues, rather than exercising their often considerable voting power.
Subscribe to International Investment's free, twice-daily, newsletter