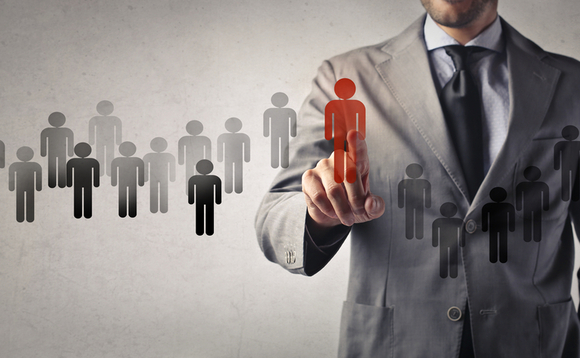 Morningstar has published its latest roundup of Analyst Ratings issued by its Manager Research team for funds available for sale across Europe and Asia for the month of December.
These include funds that have been rated for the first time using the methodology - including funds from Capital Group, First State, MFS, Pimco and Schroders.
All ratings are applicable to the main 'clean' share class.
| | |
| --- | --- |
| Upgrades | |
| BGF World HealthScience | Upgraded to a Morningstar Analyst Rating of Bronze, previously Neutral |
| Dimensional UK Core Equity | Upgraded to a Morningstar Analyst Rating of Gold, previously Silver |
| Franklin Global Real Estate | Upgraded to a Morningstar Analyst Rating of Neutral, previously Negative |
| iShares MSCI Japan ETF | Upgraded to a Morningstar Analyst Rating of Bronze, previously Neutral |
| iShares DivDAX ETF | Upgraded to a Morningstar Analyst Rating of Neutral, previously Negative |
| FTSE 100 ETFs and OEICs | Upgraded to a Morningstar Analyst Rating of Bronze, previously Neutral |
| Nomura Japan Strategic Value | Upgraded to a Morningstar Analyst Rating of Bronze, previously Neutral |
| SPDR® S&P Euro Dividend Aristocrats ETF | Upgraded to a Morningstar Analyst Rating of Silver, previously Bronze |
| Downgrades | |
| Aberforth UK Small Companies | Downgraded to a Morningstar Analyst Rating of Neutral, previously Bronze |
| Aberforth Smaller Companies Ord | Downgraded to a Morningstar Analyst Rating of Neutral, previously Bronze |
| BNY Mellon Global Bond | Downgraded to a Morningstar Analyst Rating of Neutral, previously Bronze |
| First State Regional China | Downgraded to a Morningstar Analyst Rating of Silver, previously Gold |
| First State Dividend Advantage | Downgraded to a Morningstar Analyst Rating of Silver, previously Gold |
| GAM Multibond Local Emerging Bond | Downgraded to a Morningstar Analyst Rating of Neutral, previously Bronze |
| IShares Core GBP Corporate Bond | Downgraded to a Morningstar Analyst Rating of Neutral, previously Bronze |
| iShares MSCI USA SRI | Downgraded to a Morningstar Analyst Rating of Bronze, previously Silver |
| Invesco Global Investment Grade Corporate Bond | Downgraded to a Morningstar Analyst Rating of Neutral, previously Bronze |
| LF Lindsell Train UK Equity | Downgraded to a Morningstar Analyst Rating of Bronze, previously Gold |
| Moneta Multi Caps | Downgraded to a Morningstar Analyst Rating of Silver, previously Gold |
| JPMorgan Global Corporate Bond | Downgraded to a Morningstar Analyst Rating of Neutral, previously Bronze |
| Pictet-Global Megatrend Selection | Downgraded to a Morningstar Analyst Rating of Neutral, previously Bronze |
| Royal London Corporate Bond | Downgraded to a Morningstar Analyst Rating of Bronze, previously Silver |
| Robeco New World Financial Equities | Downgraded to a Morningstar Analyst Rating of Neutral, previously Bronze |
| Schroder ISF Global Convertible Bond | Downgraded to a Morningstar Analyst Rating of Neutral, previously Bronze |
| Templeton Emerging Markets Smaller Companies | Downgraded to a Morningstar Analyst Rating of Neutral, previously Bronze |
| New Ratings | |
| Capital Group Global High-Income Opportunities | Morningstar Analyst Rating of Silver |
| First State China A Shares | Morningstar Analyst Rating of Silver |
| MFS Meridian Prudent Capital | Morningstar Analyst Rating of Silver |
| PIMCO GIS Euro Credit | Morningstar Analyst Rating of Silver |
| Schroder ISF China | Morningstar Analyst Rating of Silver |
| Schroder China Equity Alpha | Morningstar Analyst Rating of Silver |
| Veritas Global Real Return | Morningstar Analyst Rating of Gold |