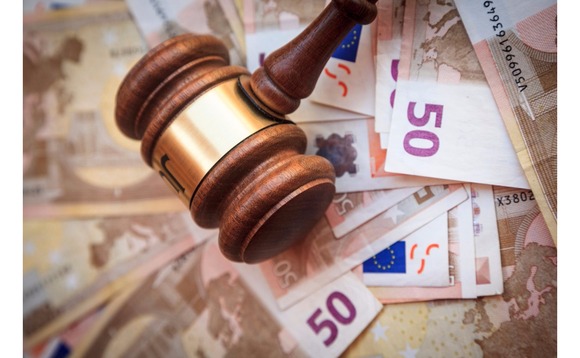 KPMG has outlined what it sees as the key points in the 2020 work programme of the European Securities and Markets Authority (Esma), as well as issued a set of key questions that CEOs of regulated businesses ought to be asking themselves.
Esma's work programme is likely to encompass:
Implementing new mandates: including technological innovation, sustainable finance, equivalence assessments and implementing the new prudential rules for investment firms;
Promoting supervisory convergence: including in relation to:

Secondary markets and market integrity: market abuse and short selling; Eonia and Euribor reforms; consistent application of Mifid II/Mifir
Retail markets: product governance, disclosure of costs and charges, product intervention
Investment funds: costs and performance, performance fees, leverage, liquidity management and money market funds (MMFs) stress testing, and by delivery of the MMF register and database
Market data: by guidance and opinions on reporting under AIFMD, MMFR, Prospectus Regulation, Emir, SFTR, Mifir/Mifid II; focus on data quality; contribution to the development of international standards
Corporate reporting: financial and non-financial reporting
Brexit: by a review of national regulators' (NCAs') approach to relocation

Assessing risks to investors, markets and financial stability: financial innovation and product risk analysis; reports on financial market risks; data management and systems, including interface with NCAs
Completing the single rulebook: technical standards under Emir and CSDR, and on reporting to trade repositories; assessing the need for amendments to Mifid II requirements on investor protection and intermediaries, and on secondary markets; technical advice to the Commission on MAR application; contributing to the Priip Kid, Ucits and AIFMD reviews
Directly supervising certain financial entities: credit rating agencies, trade repositories and securitisation depositaries, plus recognition of CCPs and third country CSDs
Additionally, in light of Brexit, KPMG believes that Esma will review how National Competent Authorities are handling relocations to the EU27, including NCAs authorisations of relocating firms and supervisory steps to address shortcomings identified at the authorisation tage.
"It will continue to monitor relocations to the EU27 until six months after Brexit. Because individual NCAs alone may not be able fully to monitor the activities of major relocating financial entities, it will encourage closer co-operation by facilitating the setting-up of voluntary NCA colleges. It will also maintain regular communication with market participants and other stakeholders, and close co-ordination and co-operation with relevant EU institutions and bodies," KPMG writes.
KPMG says that in light of these areas of focus, chief exectives of affected regulated businesses should be asking themselves a set of key questions, including:
Are we keeping abreast of all relevant items on Esma's work programme and regulatory expectations around those issues?
What is our process for setting management and other charges within funds and for the containment of other costs?
Are our current liquidity stress testing policy and process in line with latest regulatory expectations? Is liquidity stress testing fully embedded in our product governance process, for each fund?
In practice, how does the board exercise its independent challenge of our decisions in relation to such matters?
How will the level of our capital requirements change under IFD/IFR? What changes will need to be made to our regulatory reporting and what ongoing savings might be achieved?
Have we reviewed any dependencies on presumed equivalence decisions in our Brexit risk assessments and contingency plans?
Further details including insight from Julie Patterson, director Asset Management at KPMG UK, can be found here.