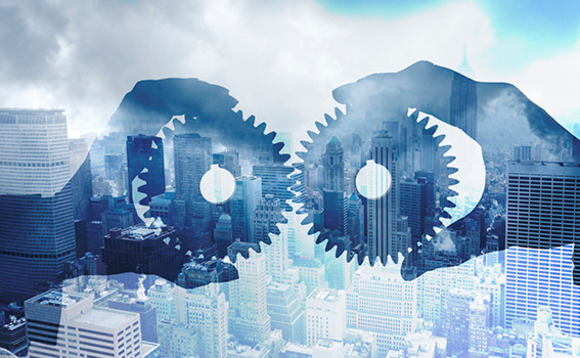 FinecoBank is strengthening its investment offer to UK clients thanks to the partnership signed with Columbia Threadneedle Investments.
The agreement means Fineco can offer its UK clients additional access to Columbia Threadneedle's fund, with a range of different investment strategies available. Funds will be accessible via the FinecoBank investment platform at a fee of 25 basis points annually.
The deal follows 10 years of partnership between FinecoBank and Columbia Threadneedle in Italy, over which the multicurrency bank has been promoting the asset manager's funds in the country.
According to FinecoBank, Columbia Threadneedle's position as a global investor makes it the ideal fit for them, as it continues to expand and develop its offering for UK customers who wish to invest, trade and bank in a multicurrency platform.
Fineco launched in the UK just over two years ago with an offer focused on trading and banking and recently has moved into the investment services, which can be managed through a single account, with the ability to hold up to 13 currencies as standard. In the last three months, they announced the addition of Chinese Yuan to this list of currencies available to UK clients, and the addition of the Canadian Stock Exchange to its extensive portfolio of stock options.
Paolo Di Grazia deputy general manager, at Fineco Bank said:"Today's announcement is another step in our ongoing investment in the UK. Working with one of the leading global asset management groups in the world offers our clients options of the highest caliber when it comes to investing their money. It means we can add to the already strong offer available to clients, while maintaining extremely competitive prices.
"Our service remains unique in the UK.It gives the UK market a completely different way to manage their money, bringing together a single platform to meet their trading, banking and investment needs all in one place. The wave of activity in the last couple of months is testament to our commitment to the UK market, and we will continue to embolden our position here in the coming months."
Gary Collins, head of EMEA and Latin America Wholesale Distribution, at Columbia Threadneedle Investments added:" We have worked with Fineco for ten years, building a strong relationship for the distribution of our funds and Fineco is an important partner to Columbia Threadneedle Investments in the Italian market.We are delighted that we can extend that partnership to Fineco's new UK funds offer which will see our active equity, fixed income and multi asset funds join their platform."