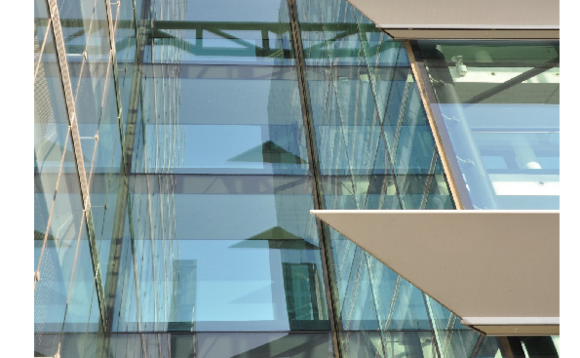 Three reports co-authored by the Association of the Luxembourg Fund Industry into the alternative investment fund universe domiciled in the Grand Duchy have found that assets have grown sharply across private equity and debt and real estate over the past year.
The Alfi/Deloitte Private Equity and Venture Capital Investment Fund Survey 2019, the Alfi/KPMG Private Debt Fund Survey 2019, and the Alfi Reif Suvey 2019 have collectively identified that alternative funds - both regulated and unregulated according to the Alternative Investment Fund Managers Directive (AIFMD) have grown faster than Ucits collective investment vehicles over the past year.
Not only are assets overall growing, but the average size of funds is up sharply also, particularly following establishment of funds in Europe by certain US providers, either setting up new strategies, or those similar to strategies already in play in North America.
The surveys were published while Alfi hosted its annual PE & RE Conference on 26-27 November. (A full report of the Conference will feature in an upcoming issue of the InvestmentEurope magazine.)
Private Equity
Looking to the private equity asset class, the Alfi/Deloitte survey shows that:
There has been a 19% YoY increase in PE fund AUM in 2019 to €148bn.
The number of €1bn+ funds has doubled - there are now some 36 funds in excess of €1bn.
The average fund size now over €200m - which is up 50% since 2018.
Total AUM in the PE space as calculated by the survey is €148bn - up 19%
More than half, 51%, of the funds constitute unregulated limited partnerships structured under the Reserved Alternative Investment Fund regime (Raifs can invest in all types of assets; they qualify as alternative investment funds, AIFs, and are not themselves subject to Luxembourg regulator CSSF product approval; they must appointed an authorised external Alternative Investment Fund Manager (AIFM) and if the AIFM is domiciled in the EU, Raifs market their shares, units or partnership interests via a specific passport to well-informed investors across the EU.)
North American PE houses now represent some 8% of the Luxembourg PE fund population.
Nine of the top 10 PE houses in Luxembourg have employed compliance and risk professionals, which was not the case in 2018.
Luxembourg now accounts for 4.3% of the global PE fund industry, with reference to figures from McKinsey.
Commenting on the findings, Benjamin Collette, partner at Deloitte Luxembourg, said that the "appetite for the Luxembourg fund structuring toolbox has increased beyond expectation over the past few years. The diverse range of vehicles, from unregulated to regulated products together with the asset class expertise developed over the years within the professional community and the CSSF are key factors behind the collective success."
Private Debt
Key takeways from the private debt survey from Alfi/KPMG include:
There was a 14.5% increase in AUM to €56bn in 2019, taking the AUM increase to 40% in two years
Use of Raif structures rose from 13% to 20% of all fund structure, and that trend is expected to continue; Specialised Investment Funds (Sifs) and Part II funds were respectively 71% and 9% of the structures.
Direct lending strategies nearly doubled this past year, now accounting for 32% of the private debt market, up from 18%.
High yield bond strategies accounted for 22%, and senior loans 22% of investment strategies.
The private debt market was affected by implementation into Luxembourgish tax law of the EU Anti-Tax Avoidance Directive, Atad 1 & 2, which targets 'aggressive' tax planning.
Environmental regulations adopted by the European Parliament in August 2019 bring new obligations for disclosing sustainability risks and impacts of investments; green loan issuance in 2018 was already up 30% on 2017.
David Capocci, head of Alteranative Investments at KPMG Luxembourg, said he expected the debt fund market's growth to continue in coming years.
"The regulatory reform agenda has continued its steady advance. Today's landscape reflects current policy priorities; financial stability and systemic risk, maintaining an open and well functioning EU financial market and promoting sustainable finance. Debt fund managers should keep a close eye on regulatory developments as they will likely impact the industry."
Camille Thommes, director general of Alfi, said: "The European Commission's Capital Markets Union project aims at increasing the diversity in funding and the facilitation of market based financing."
"Non bank intermediation, such as financing through private debt funds, is gaining further momentum. Private debt funds are a growth stimulator and important source of financing for the real economy. Alongside the banking industry, they can help businesses raise capital and address the imbalance of liquidity supply and demand…our survey shows that Luxembourg private debt funds are more sought after than ever."
Real Estate
Completing the troika of surveys, Alfi's own on 343 structures representing the real estate investment funds (Reifs) sector illustrated a robust expansion in the sector:
The number of Reifs launched rose by 133% compared to 2018 - defined as Raifs focused on property, up from 27 to 63.
The number of AIFs rose to 41, and increase of 51.9%, while the number of non regulated AIFs launched reached 28, taking the total of relevant funds to 69, an increase of 155%
Net AUM of Reifs rose 17.7% to €82.2bn - defined as those funds regulated and supervised by the CSSF.
Commenting further on all three reports, Alfi chairperson Corinne Lamesch noted that alternatives now constitute some 17% of total AUM domiciled in investment funds in Luxembourg.
Regulatory changes, such as the introduction and promotion of limited partnerships, have helped to spur on sales of alternatives, she noted.
Arnaud Bon, director, PERE Consulting Leader at Deloitte, added that the AIFM Directive has acted as a spur to the alternatives sector overall, as despite associated costs it has come to be accepted, with the vast majority of funds managed by fully compliant AIFMs. He also suggested that the Luxembourg AIFMD standards are becoming a reference outside Luxemborug's borders.
Commenting further in respect of the EU's sustainability objectives as they could impact on the private debt sector, KPMG's Capocci said that developments such as listings of green bonds in Luxembourg meant it was well positioned to respond to those increasing EU requirements of both investors and managers.
Click on the images below to access all three surveys: