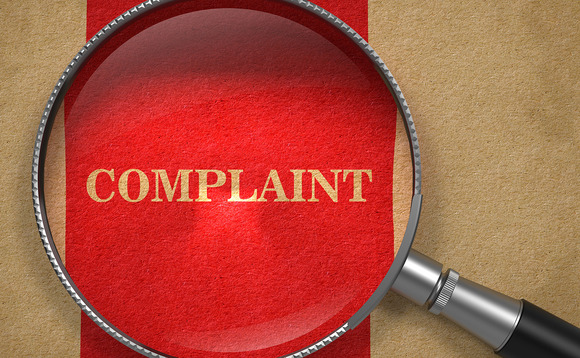 Lighthouse Advisory Service misguided a client on two pension transfers, resulting in him losing money and benefits associated with his pension funds, the financial ombudsman found.
A Lighthouse client, whose identity remains confidential and so was called Mr W, complained to the Financial Ombudsman Service (FOS) after Lighthouse advised him to transfer his retirement annuity policy (RAP) from pensions company ReAssure to a third party transferee in August 2017.
The RAP transfer was "mistakenly initiated by a Lighthouse adviser", the ombudsman found, and resulted in Mr W losing £19,390.68, including future charges, or £16,482.07 after tax.
The advice was to retain the RAP with ReAssure, while parts of the pension scheme should have been transferred. However, the RAP was transferred in August 2017 and then five months later Lighthouse informed ReAssure about its adviser's error and sought assistance to reverse the transfer.
While there was no argument over whether Mr W needed to be compensated, Lighthouse and ReAssure debated about whose responsibility it was.
Lighthouse accepted 20% responsibility and told the ombudsman ReAssure should be responsible for 80% of the payout because it did not fulfil its duty to ensure transfer related paperwork was part of the transfer process. It said such paperwork would have made the adviser aware of his error.
ReAssure said Lighthouse should take the blame for the error and therefore pay the full amount to Mr W, arguing its electronic service nominated by the transferee meant there was no paperwork involved.
It also said the transfer value was less than £30,000 and adviser-driven, so it had "no cause to suspect a mistake had been made or to query Mr W's awareness of the benefits he was giving up by transferring the RAP".
An ombudsman investigator concluded Lighthouse was wholly responsible for the erroneous transfer and proposed the firm should pay an additional £500 to the compensation for the trouble and upset caused to Mr W.
'Unsuitable DB transfer'
Upon review of Mr W's pension arrangements, the investigator also found Lighthouse's advice to Mr W to transfer his defined benefit (DB) pension was unsuitable.
She found that "on the basis on which Lighthouse had advised retention of the RAP ought to have applied to the DB pension" and that too should have been retained. She recommended Lighthouse pay an additional £300 to Mr W for his troubles associated with this matter.
Lighthouse disagreed with both findings and said the transferee should take some responsibility on the issue of the RAP transfer. Lighthouse argued its DB transfer advice aligned with Mr W's specific objectives at the time "which made it necessary to transfer the DB pension in order to generate extra income of £500 a month" and to have a lump sum to leave upon his death.
The ombudsman found the DB pension transfer and resulting loss of its benefits was unsuitable and should not have been recommended.
Although Lighthouse was not reckless in this matter, the ombudsman added, what the firm presented as Mr W's requirements or needs were incorrect and its arguments about the redundancy of some of his DB scheme's benefits did not stand. The ombudsman found Lighthouse responsible to pay out Mr W in the case of both pension transfers.
In relation to the RAP transfer, the FOS ordered Lighthouse to pay Mr W £16,482.07 plus interest at a simple rate of 8% simple year from the decision to settle date, plus £500 for the trouble and upset it caused him.
For the DB transfer, Lighthouse was ordered to pay £300 to Mr W for his trouble and compensate him for any losses incurred by transferring out of the scheme by calculating the position he would now be in if he stayed in the scheme.
Lighthouse declined to comment.
This article was first published by Professional Adviser, a sister title to International Investment.
Subscribe to International Investment's free, twice-daily, newsletter