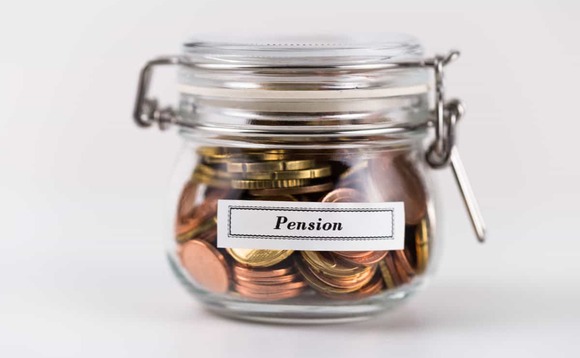 Some 327,000 people accessed their retirement savings using pension freedom rules withdrawing £2.4bn in the third quarter of the year, latest figures from HM Revenue & Customs (HMRC) reveal.
Latest HMRC flexible payment statistics showed a 27% increase in the number of people stripping out cash from their pensions compared to the same quarter of 2018 (258,000 people) and a 21% increase in the value of payments (£2bn in 2018).
Overall, since pension freedom was introduced in April 2015 some £30.74bn has been extracted from pension funds.
Pension freedom, introduced by then-Chancellor George Osborne, allows people aged 55 to withdraw money from their pension at the normal taxable rate. It effectively halted compulsory annuitisation.
'There are no rules'
Canada Life technical director Andrew Tully warned many people faced unintended consequences, such as triggering tax liabilities.
He said: "People continue to be attracted to stripping cash out of their pensions. This is often before planned retirement ages, and will inevitably in many instances be triggering large tax bills."
He added: "On the one hand it shows the pension freedoms are working, but it also shows an emerging picture of large amounts leaving the pension system potentially leaving very little for people to live on by way of a regular income. People are not sticking to the rules as there are no rules.
"Stripping cash from a pension can trigger unintended consequences including limiting the amount you can subsequently save into a pension. This can be very restrictive for those people who have plans to continue working and they and their employer continue to pay in."
Canada Life research suggested only a third of people seek financial advice before accessing their pension, so many will be "blissfully unaware of the pitfalls or indeed the amount of tax likely to be paid", said Tully.
"Without the right financial advice, most people will not strike the right balance and achieve the best outcome in retirement."
Hargreaves Lansdown commented that regular withdrawals are now the norm as the number of withdrawals per member hit a record high of 2.38 per person for the quarter.
Senior analyst Nathan Long said: "People are drawing less from their pensions and doing so more regularly, which gives yet more evidence that people are sensibly managing their money into retirement.
"New pensions rules came along in a hurry, but they are bedding down and for the most part working well. With the beginning of tax year pension drain accounted for in the last quarter's figures, we see withdrawals in line with the on-going trend for drawing out less.
"The real test of people's behaviour is when the stock market suffers some turbulence, a crash could cause panic among retirees and a dash to encash their pension savings."
AJ Bell senior analyst Tom Selby added that while saved had fully embraced pension freedom the taxation of withdrawals was a "confusing mess".
"The taxation of pension freedoms withdrawals is a confusing mess which can leave people facing shock emergency tax bills running into thousands of pounds, while the money purchase annual allowance (MPAA) is a brutal punishment for those who take taxable income from their fund.
"Fixing these holes so the tax system works with the retirement flexibilities should be a priority for the next government," he said.
"Scams also continue to be an ever-present threat despite greater regulatory attention and measures to ban cold-calling.
"It is absolutely vital that the next administration, whoever it may be, continues to focus on this area to create an environment where savers feel secure and fraudsters live in fear."
New ways to engage
Legal & General Retire Retirement Income managing director Emma Byron said financial services professionals needed to make retirement planning more accessible and easier to understand.
"Ferraris or Lamborghinis? Britain's over-55s might not be spending their retirement savings on supercars, but thousands are accessing their pensions without planning ahead.
"This could leave them running short of funds in later life, or even see them become overly modest with the amount they access. Either way, the result is the same: they aren't able to enjoy the retirement they really want. For the financial services industry, finding new ways to better engage people in retirement planning is vital," she said.
Byron backed the regulator's plan to streamline pension wake-up packs. However, she added "big decisions are not reserved for the start of the retirement journey - consumers need support and guidance throughout later life".
"As an industry, we need to make retirement planning more accessible and easier to understand for consumers at all stages of the retirement journey. This means focusing advice on life goals, not just product packs.
"Life can change dramatically in retirement, whether it's the death of a loved one or the need for care. It's therefore vital that customers get the advice they need, delivered appropriately, to help them make key decisions in their later years."
This article was first published by Professional Adviser, a sister title to International Investment.
Subscribe to International Investment's free, twice-daily, newsletter