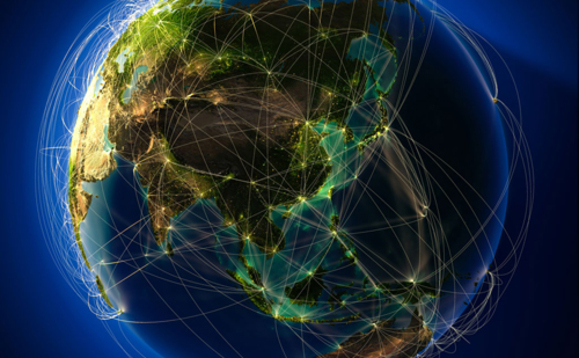 The latest Janus Henderson Global Dividend Index measurement suggests that globally, companies have never paid out as much by way of dividends, yet the underlying rate of growth in the dividends measured has slowed.
Global dividends hit $513.8bn in the second quarter of 2019, which was up 1.1% on the same period a year ago, and set a new record for the period.
Several markets, such as Japan, Canada, France and Indonesia broke all-time records in terms of dividends paid, while the Dividend Index itself rose to a record measure of 191.
The forecast full year dividend remains unchanged at $1.43trn, which is an increase of 4.2% on a headline basis and 5.5% on an underlying basis, Janus Henderson's report notes.
"In headline terms, payouts were 1.1% higher, held back by the strength of the US dollar. Underlying growth of 4.6% is objectively a good figure but is nonetheless weaker than the growth seen over the last couple of years. This slowdown was in line with our forecast which has already factored in a lower rate of growth this year."
However, for European investors, the picture is less sanguine. The report notes that UK dividends were "flattered by a very large special dividend from Rio Tinto."
And in the Europe ex-UK region, underlying dividend growth at 2.6% significantly lagged the global average, also hidding significant regional variations. The report notes that underlying growth in France was stronger, with total dividends measured in dollar terms of $51bn representing a new record. However, German dividends, while rising in line with the European average, saw a number of companies cutting payouts. On an underlying basis growth in dividends was stronger in Spain, Netherlands, Italy and Switzerland, but declined in Belgium, Sweden, Denmark and Finland.
North America too provided a mixed picture: payments surged in Canada, helping take the regional total to $132.9bn, but the headline growth in US dividends fell to 3.9%, which was described as "the smallest increase for two years".
In Asia, Japanese dividend payments rose at their fastest rate since 2009, but the broader Asia Pacific region saw underlying dividend growth of just 2.2%, lagging the global average.
The Janus Henderson Global Dividend Index (JHGDI) is a long-term study into global dividend trends. It measures the progress global firms are making in paying their investors an income on their capital, using 2009 as a base year - index value 100. The index is calculated in dollars, and can be broken down into regions, industries and sectors. It enables readers to easily compare the dividend performance of countries like the US, which provides a large proportion of global dividends, with smaller nations, such as the Netherlands.