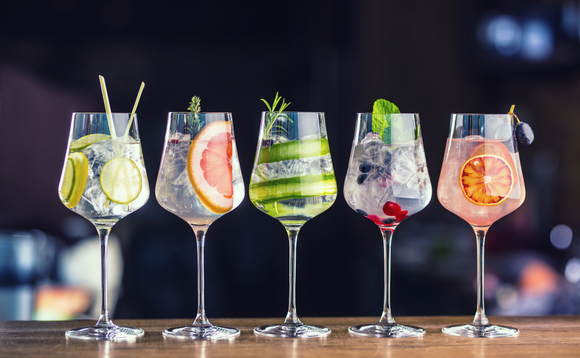 Returns from gin manufacturers such as Diageo and Pernod Ricard have been strong over the past year, suggesting the global appetite for the drink shows no signs of slowing down, and implying future returns could be solid, according to UK online stockbroker The Share Centre.
The note comes on the eve of World Gin Day, 8 June, and a five day festival of gin being hosted across London.
Sales of UK made gin went over £2.5bn (€2.8bn) through 2018, and the country now exports more gin globally than it does beef and beer, The Share Centre estimates.
Diageo produces brands such as Smirnoff, Johnnie Walker and Tanqueray. Pernod Ricard makes brands like Absolut Vodka, Beefeater and Malibu. Since World Gin Day last year, the companies' share prices have returned respectively 11.09% and 19.25% (sterling terms) The Share Centre said.