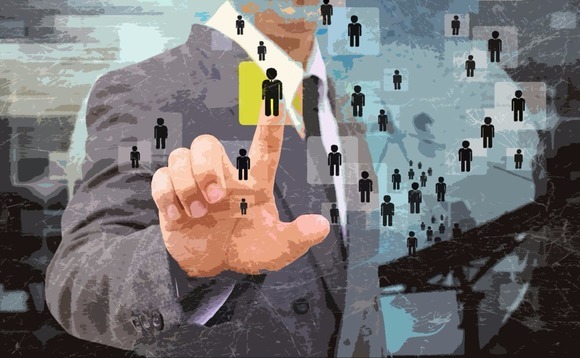 Amundi
Amundi has hired Richard Deutsch as head of credit research, fixed income from HSBC Global Asset Management.
Following eight years as global head of credit research at HSBC GAM, Deutsch will now be based in Amundi's London office in his new position as head of credit research for fixed income.
Aberdeen Standard Investments
Aberdeen Standard Investments (ASI) has appointed Bill Hartnett as ESG investment director to support the growth of the ESG team as the firm continues its long-term push towards sustainable investing.
Hartnett will be working with the ASI ESG team in emerging markets and Asia Pacific to analyse long-term factors such as investee companies' environmental and social management and performance alongside governance structures.
Kames Capital
Kames Capital has appointed Thomas Hanson to the new role of head of high yield fixed income and as co-manager of a trio of funds following the departure of high yield co-manager Jack Holmes.
In his role as co-manager, Hanson will work alongside co-manager Mark Benbow on the Kames High Yield Bond, Kames High Yield Global Bond and Kames Short Dated High Yield Bond funds. Hanson will be based in Kames Capital's Edinburgh office.
Jupiter
Jupiter Fund Management has appointed Wayne Mepham from Schroders as its chief financial officer to replace Charlotte Jones.
He will begin his role on 2 September, subject to regulatory approvals, and will also join the board and executive committee. For the past nine years, Mepham has worked at Schroders, where he is currently global head of finance. He has also previously held senior roles at PwC and is a qualified Chartered Accountant, with 23 years of experience in the financial sector.
Creechurch Capital
Creechurch Capital, the Douglas-based boutique discretionary fund management firm, has appointed Miles Ashworth as its new head of Private Wealth.
He worked with Creechurch Capital for six years, most recently as a senior portfolio manager, until his departure in 2017. The announcement follows the recent acquisition of Creechurch by the Nayyar Group.
Withers
Withers KhattarWong LLP, the Singapore office of international law firm Withers, has hired M&A and debt restructuring partner Erlene Tan.
She joins from RPC Premier Law, the Singapore office of RPC. Tan has both private practice and in-house experience, having previously also worked as a senior legal counsel at CapitaMalls Asia.
Aviva
Aviva Investors, the global asset management business of Aviva , has named Stephanie Niven manager to the Global Equity Endurance Fund.
She will work alongside Giles Parkinson, who has been manager of the fund since its launch in November 2016. Niven joined Aviva Investors in October 2018 as a portfolio manager in the Global Equities team, having previously worked for six years at Tesco Pension Investment. Prior to that, she worked at Javelin Capital and Goldman Sachs.
LGIM
Legal & General Investment Management (LGIM) has announced three new appointments to the board of its Irish management company, LGIM Managers (Europe) ,to support the growth of its European business. Lee Toms (non-executive director and LGIM's global head of Investment Operations); Volker Kurr (executive director, head of German Branch and head of European Institutional Distribution); and John Craven (executive director and LGIM Europe's head of Finance), have been elected to the board of directors with immediate effect, bringing the board to a total of seven directors.
Janus Henderson
Janus Henderson Investors have hired of Suzanne Cain as global head of Distribution. She will join Janus Henderson effective 20 May 2019.
Cain will be responsible for the firm's global sales and product strategy for both institutional and retail channels, and will oversee global marketing and lead client service across the firm's business worldwide.
PineBridge
PineBridge Investments has appointed Mick Sweeney, former CEO of Bank of Ireland Wealth Management, as its chief executive officer in Ireland.
In his new role, Sweeney will have governance responsibilities in support of the management company and will be PineBridge's main contact with the Central Bank of Ireland. This appointment comes after the firm was licensed with additional MiFID permissions.
Click here to subscribe to International Investment's free twice-daily newsletter