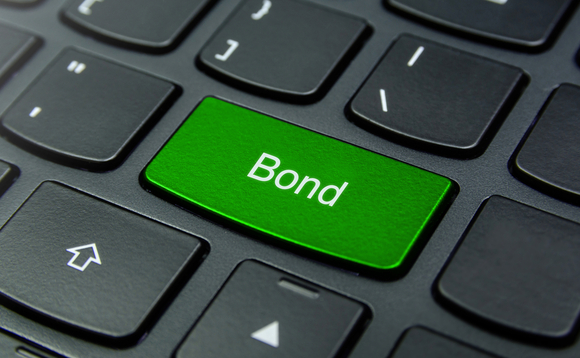 Columbia Threadneedle and Amundi have issued calls for investors to pay closer heed to green bonds, while urging issuers such as the UK's Debt Manaqement Office to provide more securities of this type.
Commenting on the issue, Simon Bond, director, Responsible Investment Portfolio Management at Columbia Threaneedle Investments, said that in the wake of a week in which the UK's parliamentarians issued a motion declaring an "environment and climate emergency", the UK government now should make green gilts a reality.
"Now is the time for the UK Government to consider issuing green gilts. We at Columbia Threadneedle strongly advocate issuing green gilts to help drive the step change needed to address climate change and broader ecological and social issues. We have seen the successful development of a market in green bonds to address climate change. We believe there is demand from the financial markets and from institutional investors for a green gilt targeting the use of proceeds towards environmentally beneficial projects, and we urge the Government to take the initiative and develop this potential source of purpose-driven funding."
"The gilt market has historically issued bonds for specific purposes, such as the War Loans that were repaid as late as 2015. However, more recently issuance has focused on general purpose gilts to fund the deficit. The trend in fixed income has been towards specific use-of-proceeds bonds targeting environmental or social causes, greatly boosted by the adoption of the UN Sustainable Development Goals published in 2015. The Polish government was the first to issue green government bonds in 2016 followed by France, Belgium and Ireland."
There are growing opportunities in green bonds globally.
Amundi has published an Emerging Market Green Bond Report (available here:http://research-center.amundi.com/page/Expert-Talk/2019/04/Emerging-Market-Green-Bonds-Report-2018) which outlines how green bond investing is developing in emerging markets.
These are markets that tend to be among the most exposed to climate change risks, but which face significant hurdles to decarbonising their own economies while at the same time maintaining a sustainable development path, Amundi notes.
"An estimated $147.4trn of private institutional investor capital is available today in developed markets. However, transferring this capital through appropriate investment opportunities into emerging markets remains challenging. Untapped investment opportunities are estimated to total $29trn covering six key sectors (waste, renewable energy, public transport, water, electric vehicles, and green buildings) in emerging market cities up to 2030. The opportunity in renewable energy should be larger than this estimate, if we include non-urban areas," Amundi states.
"Green bonds remain the most viable way for emerging markets to finance projects that allow them to continue to grow in a sustainable way. From 2012 to 2018, there was cumulative issuance of green bonds totaling $140b across 28 markets which, based on available data, the IFC (International Finance Corporation, joint producer of the report) estimates could increase to between $210-$250bn by 2021."
"Financial institutions have a prominent role to play in the development of EM green bonds, where they account for more than 50% of issuances, but the challenge remains to diversify the range of issuers, which may open the door for private non-financial companies to use green bonds."