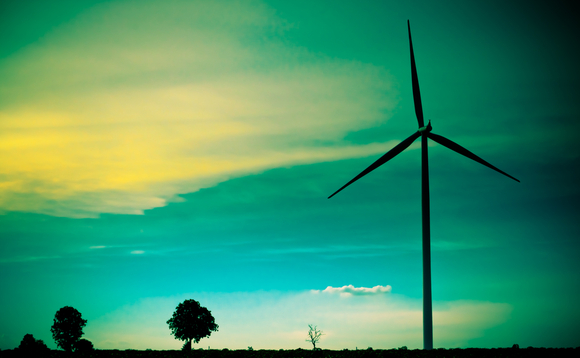 Natixis Investment Managers has launched Thematics Asset Management, a new asset manager based in Paris, that joins the firm's global lineup of investment affiliates and will provide investors with access to a wide range of high conviction and active global thematic strategies, including, Safety, Water, Artificial Intelligence & Robotics, starting in Q2, 2019.
Thematics Asset Management will be led by Karen Kharmandarian, chairman & CIO, and Mohammed Amor, managing partner and head of Development. The investment team will also include Arnaud Bisschop, Frédéric Dupraz and Nolan Hoffmeyer, who joined Natixis Investment Managers in November 2018, and Simon Gottelier who joins as a senior portfolio manager on the Water strategy.
The management team consists of the above-named partners, specialised in global thematic investing, with a high-conviction, long-term approach and an emphasis on integrating Environmental, Social and Governance (ESG) considerations throughout the investment decision-making process.

Prior to joining Natixis Investment Managers and over the past 11 years, the team has developed and launched a range of thematic funds and were together involved in the management of more than $21bn of assets.
The team's investment process will rely on broad investable universes and the building of portfolios based solely on the merits of the individual stocks. The result is a range of portfolios that reflect high levels of conviction and are global, unconstrained, benchmark-agnostic and socially responsible.

"The long-term structural changes underway across all sectors of the global economy pose unique challenges for our clients as for us. The launch of Thematics Asset Management, as part of our multi-affiliate asset management model exemplifies Natixis' response turning a long-term trend from a challenge into an opportunity," said François Riahi, chairman of Natixis Investment Managers' board and CEO of Natixis.

"The addition of Thematics Asset Management to our lineup of affiliated managers makes a substantial contribution to our global equity range and provides our investors around the world with access to distinctive thematic strategies. The team's strong expertise, proven track record and highly-active investment approach fit perfectly within our multi-affiliate model," commented Jean Raby, CEO of Natixis Investment Managers.
The team recently launched a range of thematic strategies - Safety, Water, AI& Robotics, Meta strategy - under the Luxembourg-domiciled Natixis International Funds (Lux) I SICAV and new strategies will launch, including one over the course of the year.