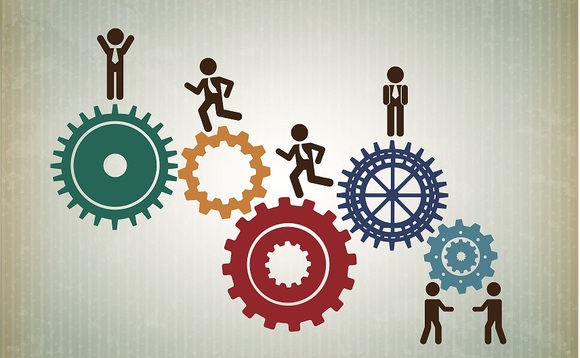 Merian
Merian Global Investors (MGI) has promoted Dominik Issler to head of EMEA distribution.
In the newly created role, Issler will take on responsibility for distribution across the EMEA markets, with a particular focus on Europe. This appointment reflects the business's continued commitment to the region after launching its first European office, headed by Issler, in Zurich in 2015.
Aviva
Aviva Investors has appointed Paul LaCoursiere as global head of ESG research within its global responsible investment team. In the newly created role, LaCoursiere will oversee the corporate, environmental, social and governance (ESG) research process for the group.
Kames
Kames Capital has added two new names to its fixed income team with the appointment of Jill Shaw and Thomas Dickson as investment specialists
Shaw, who joins as senior investment specialist, has nearly 25 years of experiences in financial services, including a previous spell at Kames Capital (then Aegon Asset Management) from 1999 to 2006. Dickson has worked in the asset management sector for nine years and joins the group as investment specialist, having previously held a similar role at ASI specialising in promoting its fixed income product range.
Maitland
Maitland has appointed David Hathorn as deputy chairman as part of firm's ongoing succession planning. Hathorn has been a non-executive sirector of Maitland International Holdings and chairman of its Audit and Risk Committee since May 2017.
Prior to his appointment to the Maitland Board, Hathorn was CEO for 17 years of FTSE 100 packaging and paper giant Mondi, which is dual listed in London and Johannesburg.
Willis Towers Watson
Willis Towers Watson has appointed Anne Swift from KPMG as a senior director on its Advisory Investment Services team in London, where she will advise DC schemes. This comes shortly after Willis Towers Watson's Thinking Ahead Institute revealed that, for the first time, DC assets now account for more than 50% of total assets across the 7 largest pension markets.
Broadridge
Broadridge has appointed Manuel Baptista as managing director, head of Investor Communication Solutions International (ICSI) Sales.
Prior to joining Broadridge, Baptista was head of ISS's Global Proxy Distribution where he lead overall strategy. Baptista brings with him over 20 years' experience having held positions in Operations, Communications, and Sub-custodian Network Management at Euroclear and the Bank of New York. He is based in Belgium and reports to Bob Santangelo, president of International Sales.
StanChart
Standard Chartered Private Bank has appointed Ali Hammad as Market Head, Private Banking, Middle East and North Africa (MENA). Hammad is based in London and reports to Stephen Atkinson, regional Head, Private Banking Europe, Middle East and Africa.
He joins from Coutts & Co. where he was most recently head of Asia, Middle East and Africa. Under Hammad's leadership, the Middle Eastern business witnessed significant growth in the last few years. He also worked at Credit Suisse and UBS in a number of senior roles based in Beirut, Dubai and London, focused on serving Middle Eastern clients.
BMO Global
BMO Global Asset Management has announced the appointments of Nina Roth, Alan Fitzpatrick and Derek Ip to its Responsible Investment team, reporting to team co-heads Claudia Wearmouth and Alice Evans.
Nina Roth joins as a director in the Responsible Investment team, providing additional resource and expertise on key European markets. She will be responsible for managing client relationships in Germany and will undertake ESG analysis and engagement across a range of sectors.
Alan Fitzpatrick joins as a Product Specialist in the Responsible Investment team, a newly created role. He will oversee the delivery of the global reo® business, with responsibility for supporting the Client Directors in relationship management, and for developing strategies and projects to enhance the Responsible Investment client offering at BMO.
Derek Ip joins as an ESG analyst in the Responsible Investment team. Ip has specialised in working with banks and asset managers on bespoke environmental risk assessments and brings over nine years of sustainability experience through his various positions at Trucost, part of S&P Global, the Climate Bonds Initiative and RESET Carbon Limited.