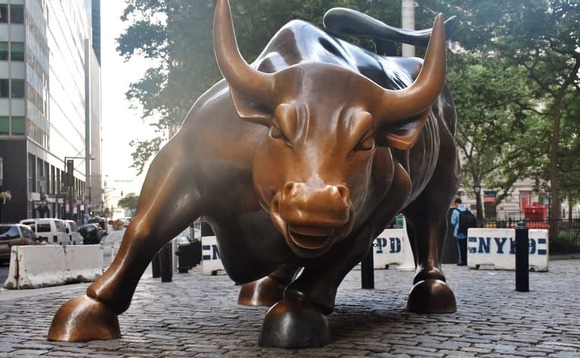 Bank of America Corp is dropping the 105-year-old "Merrill Lynch" name from its investment-bank brand, while keeping the name Merrill for wealth management.
The North Carolina-based said that it will no longer use the Merrill Lynch name for its investment banking and trading divisions. Instead, these businesses will form a unit called BofA Securities.
The bank also said that its investment and wealth management offerings will become "Merrill" products, though the wealth management team's logo will still include Merrill Lynch's famous bull.
The main financial advisory unit will still operate as "Merrill Lynch Wealth Management," according to the company.
US Trust, Bank of America's private bank which caters to ultra-high net worth clients, will become Bank of America Private bank, and Merrill Lynch Private Banking & Investment Group will become Merrill Private Wealth Management, dropping the "Lynch."

The rebranding campaign is accompanied by the logo "What would you like the power to do?," putting the emphasis on customer service and striking a contrast to past Merrill Lynch slogans, such as "Bullish on America," which emphasised investment returns.
The rebranding marks the end of an era. Merrill Lynch had a long history on Wall Street. Unlike other firms that were bought during the crisis, it managed to live on, in name at least, after the acquisition.
Bank of America scooped up Merrill Lynch in 2008 in the depths of the financial crisis. It was its commitment to the Merrill Lynch brand that gave it a long afterlife as other names like Bear Stearns and Wachovia merely faded away during the pandemonium.
In a statement, CEO Brian Moynihan said the changes would take place over the coming months.
"We are continuing to unify the company, continuing down the road we started on a decade ago," Moynihan said.
Merrill Lynch was founded in 1914 by Charles Merrill and Edmund Lynch. The company grew into a massive retail brokerage that aimed to expose everyday investors to the stock market, and its brokers became known as the "thundering herd." Its corporate culture was dubbed "Mother Merrill" for its maternal attitude toward employees and clients.
Merrill Lynch was sold to Bank of America for $50bn in September 2008.
We are continuing to unify the company, continuing down the road we started on a decade ago"