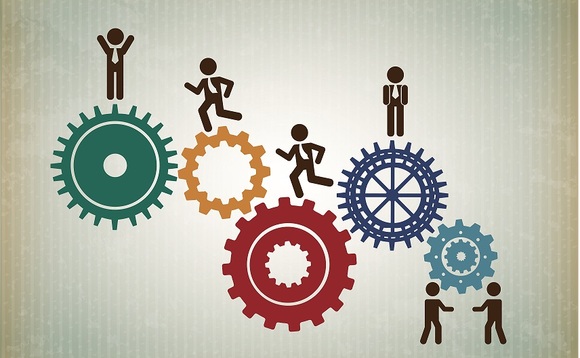 Lazard
Lazard Asset Management (LAM) has hired Jennifer Anderson and Nikita Singhal as co-heads of sustainable investment and ESG (environmental, social and governance).
In their new roles, Anderson and Singhal will work alongside anaylsts to continue integrating ESG considerations into the firm's research and portfolio management, and will be based in London and New York, respectively.
State Street
State Street Global Advisors (SSGA) has hired two ETF product development specialists from Invesco. Antoine Boulet joins from the product and sales strategy team at Invesco, where he was responsible for existing and new ETP product management and development across EMEA. Luca Zanoni also joins from the product and sales strategy team at Invesco, where he specialised in fixed income product development and management.
Amundi
Amundi has appointed Russell Investments veteran Pascal Duval to the role of head of retail solutions, while it has also named a head of partnerships.
Duval spent 22 years at Russell Investments, latterly as CEO for EMEA, a role he held from 2011. He was also a member of the global executive committee at the firm and built its EMEA proposition during his tenure, including the opening of an office in Paris.
VP Bank
VP Bank's head of private banking in Singapore resigned after spending just ten months in the job. Kimmis Pun is a veteran private banker who previously was managing director and market head for China, Hong Kong, and Taiwan at Standard Chartered's private bank for three years before accepting the role at VP, which is based in Liechtenstein.
Ogier
Ogier has recruited a contentious trusts specialist to join its Dispute Resolution team as Counsel. Advocate Damian Evans' appointment follows that of Advocate Bryan de Verneuil-Smith, who has joined the team as a Managing Associate in Guernsey.
Advocate Evans has seven years experience as a Jersey Advocate, and was most recently at the head of the contentious trusts team of a local law firm.
Baillie Gifford
Baillie Gifford has named investment grade credit head Gregory Turnbull Schwartz co-manager on its Multi Asset Income fund, replacing Gerald Smith, who retires in April after 32 years with the firm.
Turnbull Schwartz will join the firm's rates and currencies head Steven Hay and James Dow, co-head of global income growth on the fund, which launched in August 2018.
Old Mutual International
Old Mutual International, part of Quilter, has appointed Jan Wiberg as its new area sales manager for Sweden. Hailing from Malmö, Wiberg has knowledge of the region and has held leading roles within international private banking, asset management and insurance. He has also worked in Singapore, Luxembourg and Switzerland giving him wide-ranging industry experience.