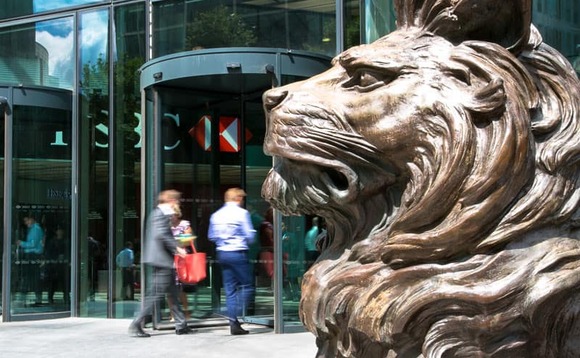 HSBC is the latest bank in the UK to roll out an online advised service, targeting clients with investable assets of £1,000.
The service, marketed under the name My Investment, would be offered to the 2.87 million retail account holders who met its criteria. The lender hopes to attract retail clients, including many who may not have considered wealth management an option in the past.
The online platform designed to make wealth advice accessible to investors, will be available from as little as £1,000 to invest at an initial charge of 0.5% followed by fees of up to 0.46%.
Advice will be given based on investor's answers to questions about their finances, investment experience and appetite to risk.
My Investment will then recommend one of five HSBC Global Strategy funds - Cautious, Conservative, Balanced, Dynamic, and Adventurous, which will invest in a range of asset types, such as shares, bonds and property in markets from across the world.
"The way our customers interact with us is changing and we need to ensure that we stay ahead of the curve," head of digital banking at HSBC UK Raman Bhatia said in a statement.
"More customers than ever are using mobile and internet banking with more than 90% of our interactions with customers now done through our digital channels, so it's the natural next step that we utilise the latest technology to give customers investment advice how they want it," he added.
James Hewitson, head of wealth and advice at HSBC UK, said: "Currently, 82% of our customers with investable balances show no evidence of having any previous investment experience - My Investment will help change that by providing the ultimate investment flexibility with online convenience.
Last November NatWest launched its robo-advice service and in the following December it was revealed Nationwide would be testing a digital investment advice service in the Financial Conduct Authority's regulatory sandbox.
Santander entered the robo market last month with the launch of its Digital Investment Adviser. UBS also had an online investment management service in the UK, but has since decided to close it and sell the intellectrual property to a US-based company.