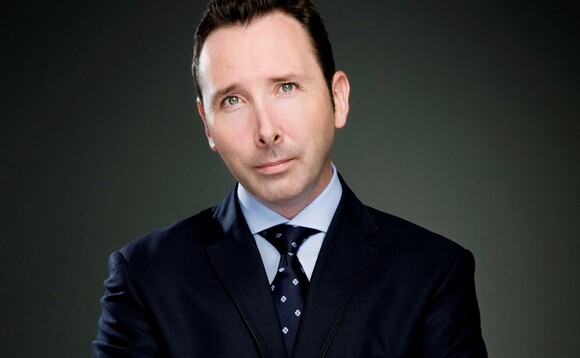 Q&A with John D. Hanafin, Founder and CEO of Dubai-based private equity, immigration, multi-family office and corporate structuring firm Huriya Private.
Tell us about your operation - what are the key areas that you specialize in?
Huriya Private was established to provide specialist advisory services to a select number of families and private individuals. Huriya Private has cultivated an international network of contacts, resulting in a deep understanding of the needs of modern high-net-worth clients and families. Our aim is to help clients protect, maintain, and enhance their private wealth by offering a wide array of services. Ultimately, Huriya Private's mission is to provide its clients with the freedom of movement, so they can travel visa-free globally, and, in turn, access and repatriate their wealth in a commercially, tax-efficient, and cost-effective manner. Huriya Private provides safe and secure solutions for high-net-worth clients by assisting them in establishing second citizenships, setting up and restructuring their companies, and managing their wealth.
What makes you stand out against the competition?
Huriya Private prides itself on its client-centric approach, providing services that address the needs of clients with end-to-end services provided with the utmost experience and timely processing. We believe that no client application is ever the same. Many factors should be considered, from residence to taxation, inheritance structuring, education, security, etc., etc. The list carries on. However, the simple answer here is "Tailored Solutions". Much of this approach stems from the dedication of the Huriya Private team. In addition to a comprehensive range of tailored services, the team can provide bespoke services that have been customized to the needs of the client in the most effective manner. Our top priority at Huriya Private is to provide a service experience that exceeds our clients' expectations.
What is your background? Can you tell us a little bit about the Huriya team?
I'm a financier, investor, and deal maker, and established Huriya Private after 20 years in financial services in the Middle East. I consider myself a focused professional with an entrepreneurial drive and a commercial mindset with over 25 year's experience in the HNW Trust & Corporate Services industry, and 15 years of experience in Dubai, Doha, and Manama. I have an extensive background in serving the specialized needs of high net worth investors around the world in global financial services, sports management, commercial & promotional media negotiations, residency, and citizenship planning, estate planning, and other related services. I'm also a Chartered Member of the Securities Institute (CISI), a member of the Society of Trust and Estate Practitioners (STEP), a member of the International Tax Planning Association (ITPA), a member of the International Business Structuring Association (IBSA), and an FA Registered Intermediary, authorized to conduct intermediary activity on behalf of professional football players and clubs in England.
The Huriya Private team includes lawyers, accountants, tax advisors, bankers, and offshore structuring specialists. It is our responsibility to ensure our clients are offered an in-depth analysis of their eligibility, the most appropriate program options, and a secure future structure. With decades' worth of experience in the financial services industry and an international client base, they have extensive knowledge of the unique requirements of today's high-net-worth families or clients.
Where are the key jurisdictions that are the most popular for clients looking for citizenship by investment?
In the past two and a half years, we have been reminded how vulnerable we might be against sudden changes in policies, economies, or even travel mobility. As a result, many people have shifted their attention to solutions that might help them prepare a "Plan B" to secure their businesses and families' future while protecting their wealth, and here is where citizenship by investment programs started to witness an exceptional hike in demand. This can be observed for programs like Portugal Golden Visa (starting at USD$280k investment in property, with guaranteed buyback options). Malta follows that trend, with an investment amount of only EUR125k. The traditional and most well-known options of St Kitts & Nevis, Grenada, and Commonwealth of Dominica are also some of our best-selling programs due to the diverse range of benefits, travel advantages, USA visa options, tax benefits, healthcare facilities, education, and business opportunities - all of which guarantee the present and future safety and freedom that our clients seek.
Tell us about the Huriya Foundation. Why is this so important to you?
Huriya Private Foundation is a global non-profit charitable foundation founded by Huriya Private. The Foundation aims to contribute to bringing about a positive impact on the lives of children, women & families. The foundation's mission is to "Work towards a future where all children have the care and support they need to thrive". We aim to positively impact communities and people in need through our charitable work. This includes efforts aimed at preventing or alleviating poverty, advancing the arts, culture, heritage, and science and advancing education in vulnerable strata of society. This year the Huriya Private Foundation was selected as the 'Best Philanthropy Initiative - MENA' at the WealthBriefing Wealth for Good Awards ceremony for its Ramadan 2022 initiative in partnership with Al Jalila Foundation. With the proceeds raised by the foundation, high-quality medical care was provided to children with cancer, medical procedures were funded for children, and cancer research was supported.
This non-profit initiative by the Huriya Group was part of the concept of Huriya Private itself. "We want to lead by example and give back to the global community that we are a part of." We believe that change starts with a selfless attitude to give whatever resources you have. Many individuals' lives can be positively impacted by one initiative alone. It is our sense of social responsibility that drives us to extend a helping hand to those in need in a dream of a better world where everyone can thrive.