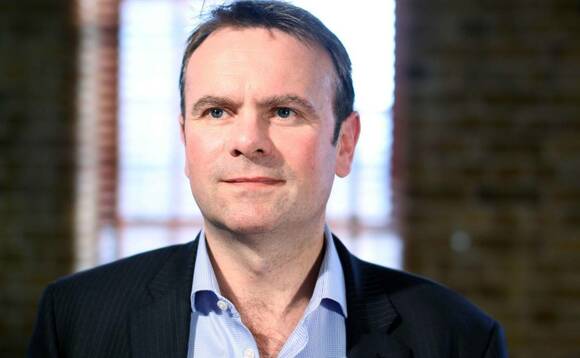 The Federation of European Independent Financial Advisers is a non-profit trade association which represents more than 40 English-speaking financial advisory firms, based or operating across the European mainland. It was founded in 2009 by a number of Europe-based advisory business owners as well as Paul Stanfield, who has been the organisation's UK-based chief executive ever since.

In recent years, Stanfield says, the importance of discretionary fund managers to FEIFA's member firms has grown rapidly. Roughly as fast, in fact, he notes, as the regulations that are increasingly forcing them to devote more and more of their time to filling in forms and otherwise ensuring that they and their businesses are fully compliant, "in ways that might well have seemed unimaginable back in the days when we founded FEIFA".

Here, Stanfield, pictured, unveils the findings of what he says is possibly the first-ever major study of the attitudes of European financial advisers towards DFMs.

We set out to conduct this study, in conjunction with Investec's Wealth & Investment division, because we realised that although a huge amount has been written and said about discretionary fund managers (DFMs), and the transitioning of advisory business models, much of it has been done without any real input from the advisory firms themselves, or their advisers.
What's more, there seemed to be what we thought was a disproportionate element of fear-mongering in at least some of what was being stated.
So we thought the time had come to find out what was actually happening with respect to outsourcing European advisory businesses' investment management operations, and – with due deference to the Spice Girls, of course – what advisers really, really wanted from their DFMs.
In particular, there were a few areas that we were keen to find out about, once and for all:
*   What do English-speaking advisers across Europe actually think about the business of discretionary fund management, and the business of out-sourcing some or all of their asset-management business to other entities? How many of them are using DFMs, and how many say they are planning to in the near future?
*  What, if any, themes and trends are emerging in this area, which, if identified, could enable us to better help our members?
*  How key are due diligence and flexibility in protecting adviser businesses now and in the future?
Thus it was that from February to mid-March of this year, with the help and expertise of Investec Wealth & Investment, we commenced this research.
Data was collected by way of an online questionnaire, and Investec W&I was kind enough to offer €600 as a prize, via a draw that all respondents were eligible to enter.
Below are some of our key findings.
Who is doing what?
Just short of half of those we interviewed said they were already using a DFM. When added to those who said they were seriously considering doing so, this left just around one-third who were neither using a DFM nor thinking of doing so.
Importantly, though, we thought, more than 90% of those surveyed said they felt that the trend towards using DFMs would continue.
And approximately the same percentage believed that this was due to the increase in regulatory burdens that have been steadily making in-house investment management more challenging.
Why those who are using DFMs 
say they are doing so
The main reason advisers say they are outsourcing some of their investment operations is because they lack the time to be able to do the job properly themselves.
Perhaps not surprisingly to anyone who has spoken to advisers recently, outsourcing to a DFM is widely seen as a way of reducing the amount of time that has to be allocated to administrative and regulatory matters.
Almost 83% of respondents quoted this reason as important to them.
The second reason the advisers surveyed gave for employing the services of a DFM is inextricably linked to the first, which is to say that outsourcing asset management duties enabled them to focus on their other strengths as advisers, such as holistic and lifestyle planning, and to spend more time with their clients.
A full 68% of them stated that it allowed them to "focus on developing stronger relationships with clients" and a fraction over 57% confirmed that it gave them more "face time with clients".
The over-arching belief of our survey's respondents, meanwhile, was that the use of DFMs helped to de-risk the business, which many see as an increasingly important consideration at a time when markets are so volatile and yields as low as they have been lately.
Indeed, only 6% of the respondents felt that investment returns would be easier to generate in the future, while a little more than half believed that they would be more difficult to achieve.
Outsourcing to experts was thus seen as a way to try and increase the probability of meeting clients' needs and expectations in that regard.
What advisers want in a DFM
Advisers, like shoppers anywhere, prefer plenty of choice, our survey showed.
More than three-quarters of those we interviewed felt that it was either "somewhat important" or "very important" for their DFM to provide a comprehensive range of products, such as international stocks, institutional structured products, and ETFs.
There were similar findings with respect to the need for multi-currency offerings, (as you might expect of English-speaking advisers operating throughout Europe).
When asked what additional services they thought DFMs ought to provide, the areas of tax planning, trust and fiduciary services, and multi-jurisdictional/offshore banking were most prized.
How advisers choose their DFM
Finally, the big question every DFM head of business development is dying to know the answer to: why do advisers choose one DFM ahead of another?
Our research shows that although the investment performance of a DFM is, unsurprisingly perhaps, top of the list of factors they take into account, the quality of service also matters a great deal, and in fact the advisers rated it as almost as important.
Total costs, and the transparency of the charges, weren't far behind.
Somewhat surprisingly, at least to us, the need for DFMs to offer a bespoke portfolio service, rather than models only, didn't appear to be particularly relevant, coming in as only the tenth most important consideration.
As for offering an explicit non-compete clause, meanwhile, it would almost seem irrelevant, as this came in at the bottom of advisers' concerns.
This latter finding would seem to suggest that there is a strong level of trust between the advisory and DFM communities.
All in all, value for money seemed to be very much the pivot point – a combination of performance, cost and quality of service making up the key equation for advisers.
Threats advisers perceive
If a single issue is keeping FEIFA member advisers awake, meanwhile, it is the steadily increasing levels of regulation, and growing compliance demands on them and their businesses, our survey revealed. Eighty percent of the survey's respondents cited "increasing levels of regulation/compliance" as their No. 1 concern.
Not all that far behind, at around 70%, was "the fear of weak [investment] markets leading to poor performance".
This echoed earlier concerns, and as mentioned, is one of the reasons many cite for outsourcing their asset management business.
Although the rise of so-called "robo-advisers" came in as the third-rated threat, meanwhile, this was only mentioned in around 30% of responses – thus further highlighting that the major concerns of our adviser members are very much concentrated in the area of increasing regulation.
Which is, I should point out, entirely in keeping with much of the verbal feedback that we have received from our membership over the last 12 months or more, and no doubt underpins why they are often telling us how much they value the knowledge, information and guidance that FEIFA provides in this regard. Which is, in turn, why we thought it worth commissioning this research into DFMs.
Main conclusions
Overall, the responses we received were similar in many ways to the sort of feedback we might have heard from the UK advisory sector before the Retail Distribution Review came into force in 2013, apart, perhaps, from the current concerns over the possible threat posed by robo-advice.
What is certain, though, from our research, is that the trend among advisory firms in Europe to outsource their investment management operations – whether it is via DFMs, multi-asset funds or multi-manager offerings – is definitely well under way in this particular marketplace, and shows every sign of continuing to grow.
For additional or more specific information on the survey and how it was conducted, please contact: [email protected]